Ways to Improve Your Apartment Living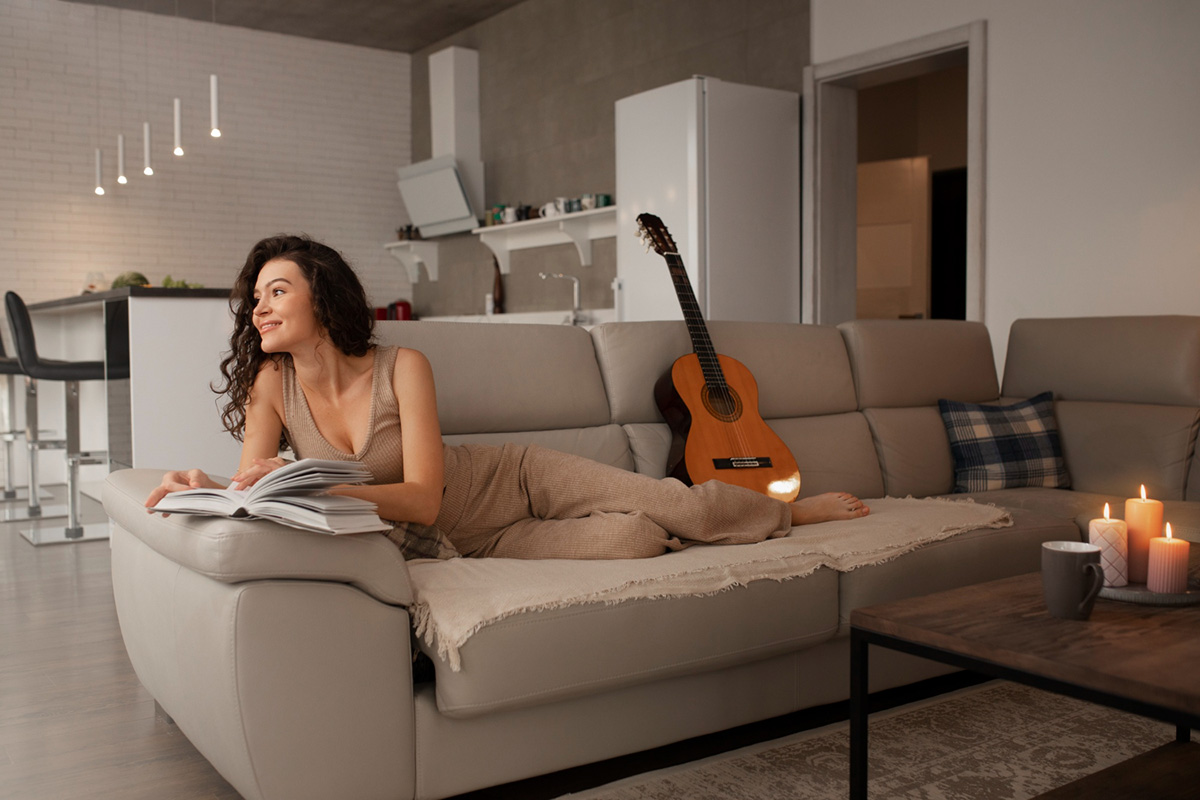 Whether you've just moved into a new apartment or you've been living in one for a while, there are always ways to make your living space feel more comfortable and inviting. With some thoughtful touches and a little creativity, you can transform your apartment into a cozy retreat that feels like home. In this blog post, we'll explore some easy and affordable ways to improve your apartment living, from organizing and decorating to creating a peaceful atmosphere. So, if you're ready to elevate your apartment living experience, keep reading!
1. Declutter and Organize
One of the simplest and most effective ways to improve your apartment living is to declutter and organize your space. When you have less clutter, your home feels more spacious and relaxing, and you'll be able to find what you need more quickly and easily. Start by going through your belongings and getting rid of anything you no longer need or use. Then, invest in some storage solutions like bins, baskets, and shelves to help keep everything in its place.
2. Add Plants and Greenery
Bringing plants and greenery into your apartment can have a big impact on the overall feel of your space. Plants not only add visual interest and texture, but they can also help improve air quality and have a calming effect on your mood. If you're not sure where to start, try adding a few low-maintenance plants like succulents or a snake plant, or consider hanging a few small plants from the ceiling to create a natural focal point.
3. Create a Cozy Atmosphere
One of the keys to making your apartment feel like home is creating a cozy atmosphere that invites you to relax and unwind. Start by adding some soft lighting like string lights or candles, which can help create a warm and inviting atmosphere. Then, add some cozy textures like throw pillows, blankets, and area rugs to make your space feel more comfortable and inviting.
4. Personalize Your Space
Adding your own personal touches and decor can make a big difference in how your apartment feels. Whether it's a gallery wall of photos, artwork, or a collection of your favorite books, personalizing your space can help make it feel more like you and create a sense of ownership. Consider adding some color to your space with a bright accent wall or some colorful decor to really make it your own.
5. Keep it Clean and Tidy
One of the most important things you can do to improve your apartment living is to keep your space clean and tidy. A clean and organized apartment not only looks better, but it can also have a positive impact on your mental health and overall well-being. Make sure to establish a regular cleaning schedule that works for you, whether it's daily, weekly, or monthly, and make sure to tackle tasks like dusting and vacuuming regularly.
Conclusion
There are so many easy and affordable ways to improve your apartment living, from decluttering and organizing to adding plants and personal touches. By taking the time to make your living space more comfortable and inviting, you can create a home that feels truly yours. So, whether you're just moving in or you've been in your apartment for a while, try some of these tips to elevate your apartment living experience. And if you're looking for apartments for rent in Jacksonville, FL, be sure to contact The Lofts at Wildlight today to schedule a personal tour.