The Top Apartment Decorating Styles You Need to Learn About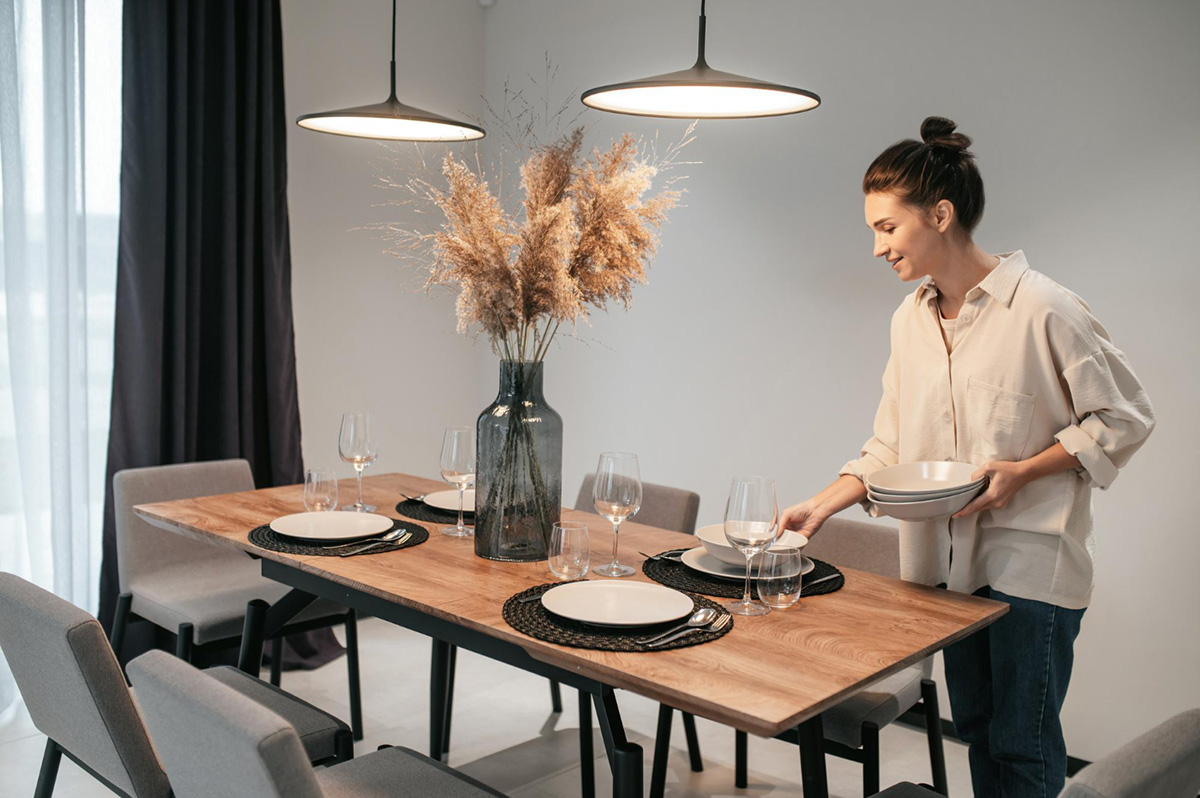 Finding the perfect apartment is just the first step of making it feel like home; Decorating is what brings your space to life. But with so many design styles to choose from, it can be hard to know where to start. Fret not, because we've rounded up the top apartment decorating styles that are both trendy and timeless. Whether you are renting your first apartment or simply looking to revamp your current space, we've got you covered. Read on to learn about the best apartment decorating styles that you need to know about.
Minimalistic Style
Minimalistic décor is all the rage right now. This design style is characterized by clean lines, neutral colors, and a simple layout. Think of spacious rooms with essential furniture pieces and clutter-free spaces. In a minimalistic apartment, every item has a specific purpose and is chosen with intent. This style is perfect for anyone looking to downsize or for those who enjoy a clean, effortless look.
Boho Style
Bohemian décor has always been a popular style, and it's definitely not going anywhere. This eclectic style is characterized by vibrant colors, patterns, and textures. Think of mixing and matching different fabrics and patterns with plants to create an atmosphere of whimsy and individuality. This design style works well for individuals who love art, travel, and cultures from all over the world.
Scandinavian Style
Scandinavian style is all about simple and functional design. This style is characterized by clean lines, neutral colors, and natural elements like wood and plants. The focus is on creating a cozy and comfortable atmosphere, which is why every piece of furniture is carefully selected to fit together seamlessly. This style is perfect for individuals who love simplicity and functionality.
Mid-Century Modern Style
This design style became popular in the 1950s and has made a comeback in recent years. Mid-century modern apartments feature clean lines, organic shapes, and bold pops of color. The style is a mixture of vintage and modern aesthetics, creating a unique, timeless look. This style is perfect for individuals who love retro, vintage pieces that will never go out of style.
Rustic Style
Rustic design is all about creating an atmosphere that feels welcoming and cozy. This style is characterized by natural materials, such as wood, stone, and metal, and warm earthy colors. Think of mixing antique and vintage finds with new pieces to create an authentic, organic feel. This design style is perfect for anyone who enjoys the outdoors and rural living.
Conclusion
In conclusion, apartment decorating is all about creating a space that reflects your personal style and makes you feel at home. Whether you're into minimalistic, boho, Scandinavian, mid-century modern, or rustic style, there are endless possibilities for you to create a unique and welcoming atmosphere. We hope these top apartment decorating styles have given you inspiration and ideas for your own space. Remember to have fun while decorating and don't be afraid to experiment with different styles until you find the perfect fit. Happy decorating! If you're looking for stylish apartments for rent in Yulee, FL? Contact The Lofts at Wildlight today to schedule a personal tour.