Tips When Renting With a Furry Friend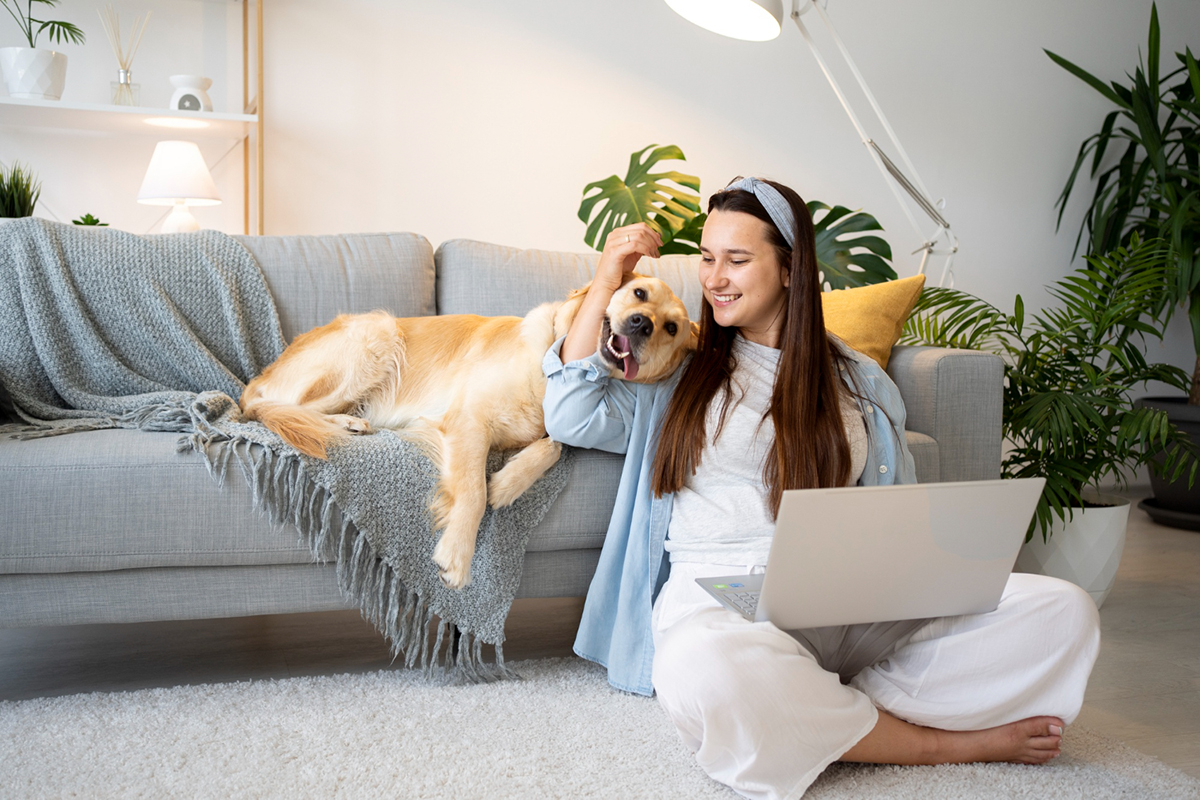 If you are on the hunt for an apartment and have a furry friend that you want to bring along, then you need to be mindful of a few things. While many apartments are pet-friendly these days, there are still some properties that either prohibit pets or have specific restrictions. To make your rental search easier, here are some tips to consider when looking for an apartment to rent with your furry friend.
1. Check the Pet Policy
The very first thing you should do when researching apartments is to check their pet policy. Some properties allow only certain types of pets or certain sizes, while others have a limit on the number of pets allowed. Additionally, some apartments have breed restrictions, so if you have a breed that is considered "aggressive," you may need to look elsewhere. When researching a complex, look for information regarding pet deposits, monthly fees, and any additional requirements they may have, such as proof of vaccinations or a pet interview.
2. Consider the Layout of the Apartment
The layout of the apartment is also important when living with a pet. For instance, if you have a large dog, you will need an apartment with a lot of space so that your dog has room to move around and play. On the other hand, if you have a small dog or a cat, a smaller place might work better. Additionally, consider the location of the apartment in the building. If you have a dog that barks, you might want to select an apartment on the ground floor or at the end of a hallway, so they don't disturb your neighbors.
3. Look for Properties with Pet Amenities
When searching for an apartment, consider looking for properties with pet amenities. Some apartments feature on-site dog parks, pet washing stations, and even dog runs. Additionally, some complexes have events for pets and their owners, which is a great way to socialize with both furry friends and fellow renters. By selecting a complex with pet amenities, you will make your living experience more enjoyable for both you and your pet.
4. Think About Your Move-In Process
Finally, consider how you plan to move your pet to your apartment. Moving can be an incredibly stressful and scary event for a pet, so you might want to consider pet-friendly moving companies that understand the needs of a pet during a move. Additionally, when moving to a new place, it's important to acclimate your pet gradually so that they feel comfortable in their new home. Spend time in the apartment with your pet before officially moving, bring toys and blankets that are familiar to them, and show them the rooms one-by-one so that they aren't overwhelmed.
Conclusion
All these tips are essential when it comes to renting an apartment with a furry friend. By checking the pet policy, considering the layout, looking for properties with pet amenities, and thinking through the move-in process, your new home can be both enjoyable and fun for both you and your pet. Remember, while pets can be challenging to take along to a rental property, a little planning, and an understanding of your pet's needs can make all the difference. So, take time to research several apartment complexes, consider your pet's comfort and happiness, and soon you will feel right at home. If you're looking for excellent apartments for rent in Yulee, FL, contact The Lofts at Wildlight today to schedule a personal tour.