Tips for Staying Fit in Your Apartment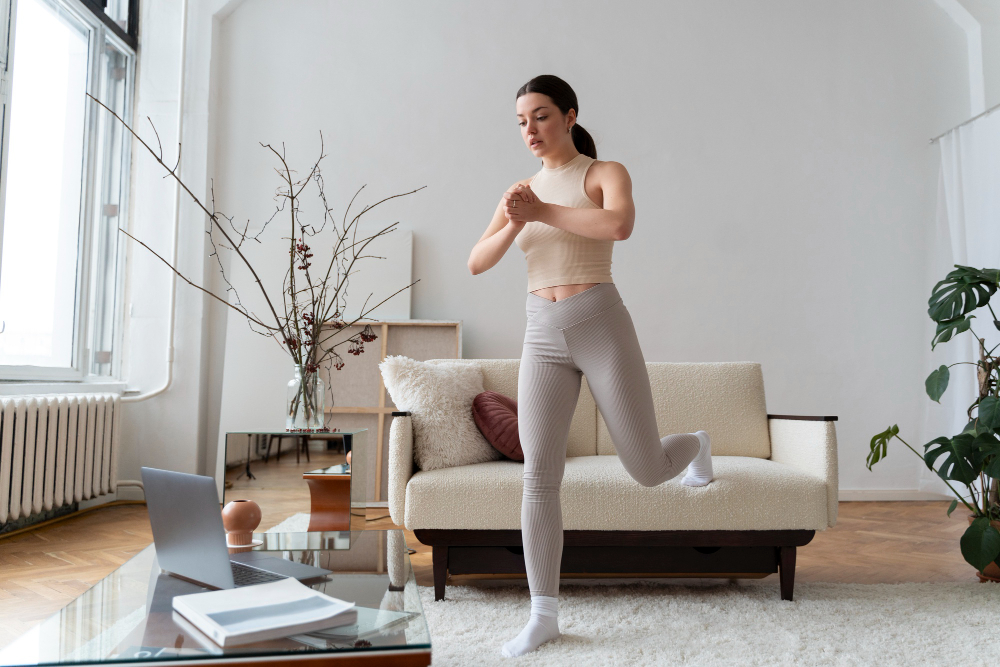 Living in an apartment can sometimes make it challenging to maintain an active and healthy lifestyle. With limited space and equipment at your disposal, finding ways to keep fit can be difficult. Fortunately, it doesn't have to be that way. In this blog post, we'll provide you with tips on how to stay fit while living in your apartment. Whether you're a fitness enthusiast or someone who wants to stay healthy, we've got you covered.
1. Create a Space for Exercise
The first thing you need to do is to create a designated space for exercise. Even if your apartment is small, you can use a corner or a part of your living room for exercise. Clear the area of any clutter and make sure that it is well-lit. You can also use a yoga mat or an exercise ball to define this space. Having a dedicated area for exercise will make it easier for you to get into a fitness routine.
2. Use Bodyweight Exercises
Bodyweight exercises are a great way to keep fit without using any equipment. These exercises include push-ups, squats, lunges, and planks, among others. These exercises help to build strength, endurance, and improve flexibility. You don't need to do them for long durations, and you can easily integrate them into your daily routine.
3. Try Home Workouts
There are numerous workout videos available on sites like YouTube that you can follow from the comfort of your apartment. These workouts are tailored to meet different fitness levels and require little to no equipment. You can search for workouts targeted at different muscles, such as abs, legs, and arms. With just an internet connection and a phone or laptop, you can have access to hundreds of workout routines.
4. Take Advantage of Outdoor Space
Another great way to stay fit is to take advantage of the outdoor space you have around you. This could include the outdoor space at your apartment complex, or nearby parks and trails. You can go for jogs, walks, or bike rides. These activities are not only good for your health but also an opportunity to get some fresh air and enjoy your surroundings.
5. Join a Virtual Fitness Program
Finally, you can join a virtual fitness program that's tailored to your needs. These programs provide personalized coaching and training through online video sessions. You can register for classes that suit your schedule and fitness level. With the ongoing pandemic, most fitness programs now offer virtual training sessions making it easier to access fitness classes from the comfort of your home.
Conclusion
Staying fit while living in an apartment is possible, and you don't have to compromise your health and fitness routines because of the limited space you have. You can create a designated space for exercise, do bodyweight exercises, try home workouts, take advantage of outdoor space, and join a virtual fitness program. Remember that the key to effective fitness is consistency. Make it a habit, and over time, you'll see that staying fit in your apartment can become easy and fun. At The Lofts at Wildlight, we prioritize your health and wellbeing, which is why we offer various amenities that can help you achieve your fitness goals. If you're looking for apartments in Yulee, FL, contact us today to schedule a personal tour and learn more about our community.