Tips and Tricks to Maximize Your Apartment Space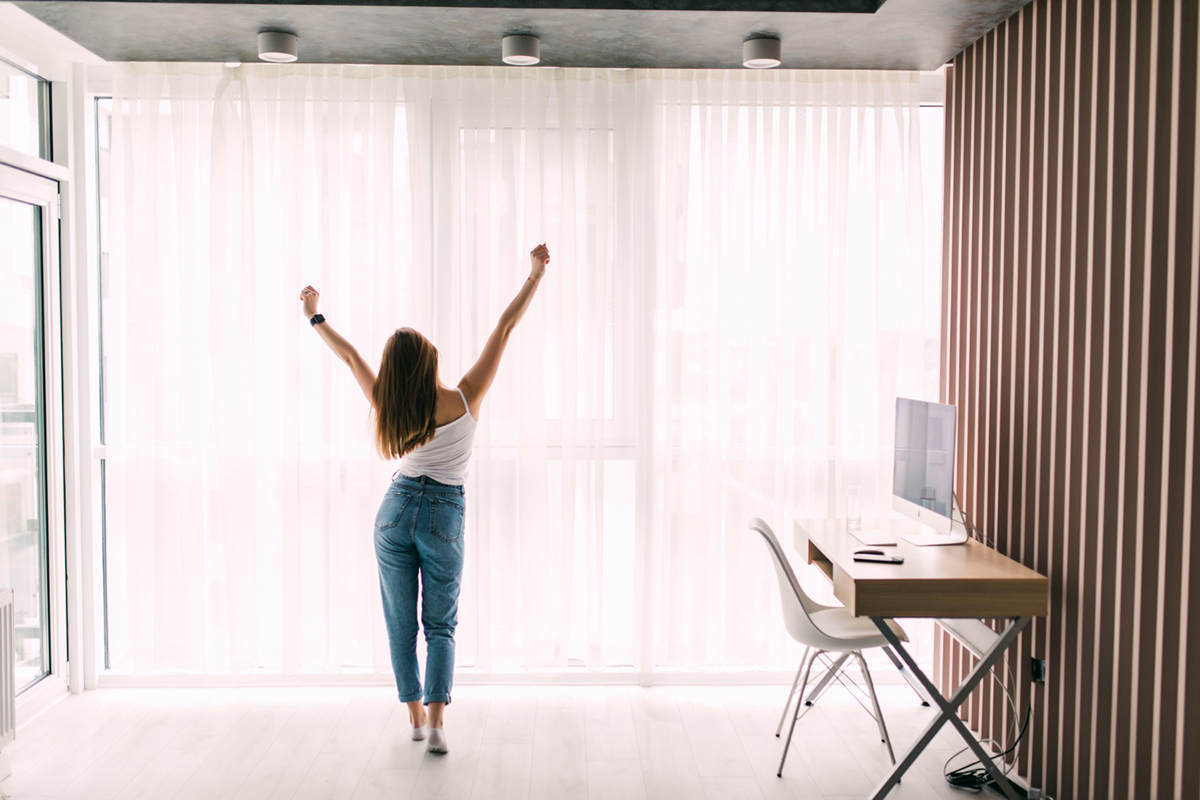 Living in an apartment can be challenging when it comes to space management. While you may have limited square footage, there are ways to make the most of every inch and create a comfortable and functional living space. Whether you are moving into a new apartment or looking to revamp your current one, this blog post will give you tips and tricks for maximizing your apartment space. From creative storage to smart space planning, we'll show you how to optimize your apartment space and make it truly your own.
1. Utilize Vertical Space
One of the biggest challenges in apartment living is finding enough storage space. But what if you could create storage space out of thin air? Let's turn our eyes to the walls and unused vertical space. Shelving units and bookcases are just a couple of possibilities. These not only add storage, but also create a visual appeal. It is a smart way to not only increase your storage space but also add a decorative feature to your home. Hanging shelves, mounted boards, and hooks are the best option for small items or kitchen appliances. Additionally, you can use the back of doors for shoe storage, or even inside cabinets. With your creativity and these ideas combined, you can make the most of your vertical space by using the highest points of your apartment for storage.
2. Dual-purpose furniture
Multipurpose furniture is the ultimate solution for making the most out of tiny apartments. For example, you can use a coffee table with a shelf underneath as a storage alternative instead of using a traditional coffee table. In a similar fashion, selecting a console table which can be used as a desk or storage for linen and towels can free up space. Similarly, using a high-rise bed with storage drawers for linens or blankets is a smart way to reduce clutter. With a plethora of choices available in the market ranging from multipurpose ottomans to extendable tables, your need for a clutter-free environment can be catered to, with minimum effort.
3. Make Use of the Nooks
The little nooks in your apartment can be the perfect spot for an office space or an entertainment area. These drawer-like closets, under or above the stairs, can be ideal for home office spaces or reading corners. Sometimes apartments also have empty corners or under the stairs areas that can be turned into storage spaces. With a little bit of creativity, these nooks can easily turn into an essential part of your apartment.
4. Light Up Small Spaces
Lighting can do wonders to small spaces, making everything seem brighter, bigger, and even more extravagant. When using lighting as a trick to make your small apartment feel bigger, stick to the general rule of thumb: more lighting in smaller spaces. Hang string lights or choose lighter toned bulbs, and scatter lamps that provide additional lighting to darker areas. Lighting not only makes your home brighter and more appealing but also sets the mood for the home.
5. Keep it Minimal and Organized
The most effective way to maximize an apartment space is to keep it organized, and the only way to keep it organized is to have a minimalist approach when it comes to decorations and clutter. Too many knick-knacks or photos can make a small place have an even smaller tight feeling. It's better to have fewer but more functional decorations as this helps in giving the apartment space a relaxed atmosphere. Get creative with it, keep things organized by utilizing shelves, racks, or even cabinets, and remember to have a designated space for everything and a place for every item.
Conclusion
Maximizing apartment spaces might not be as hard as you thought it would be. With a few changes, innovations, and planning, even a tiny apartment can be transformed into a beautiful and functional living space. Whether you are living in Jacksonville, FL or any other city, there are plenty of unique, homey, and cozy ideas for you to try and make your apartment your home. These tips will take you a long way in opening up your living space, no matter how limited it might seem. Happy space-saving! If you're looking for apartments in Jacksonville, FL, contact The Lofts at Wildlight today to schedule a personal tour.