The Best Apartment Aesthetic Ideas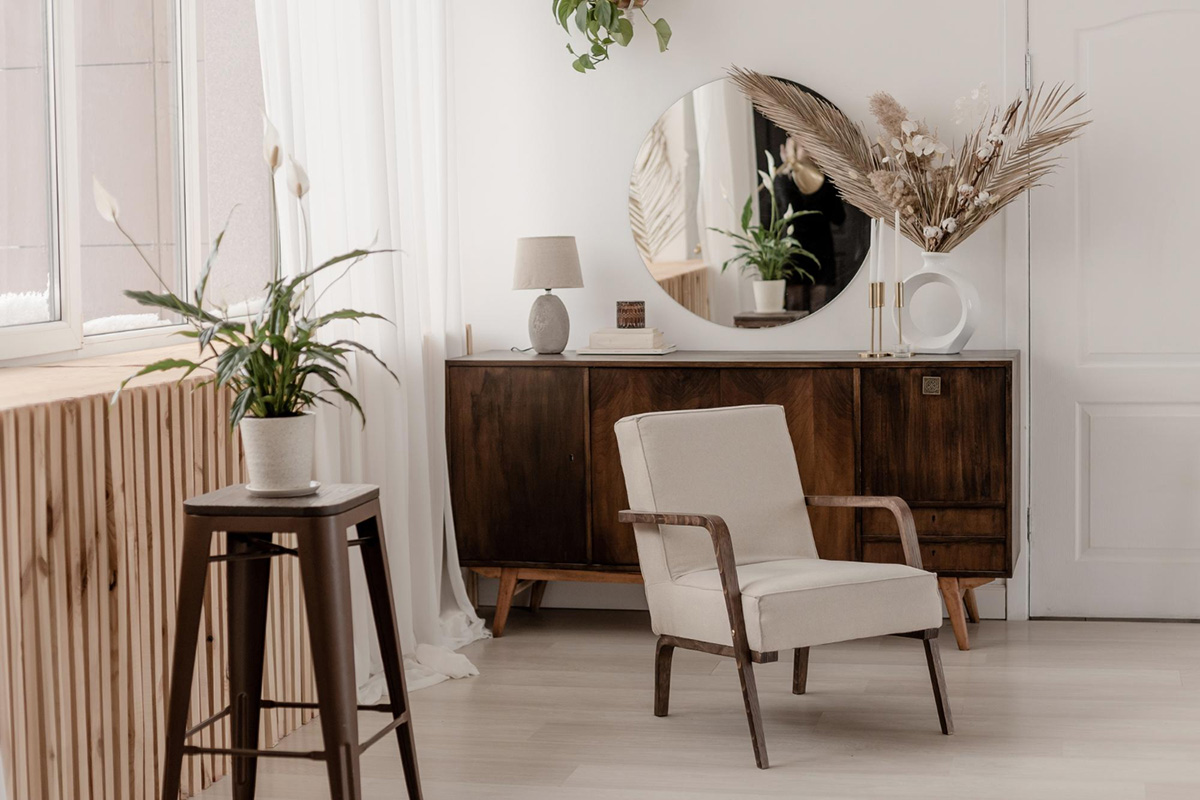 Your living space should be an expression of your personal style and taste. Whether you've just moved into a new apartment or you're looking to refresh your current one, there are plenty of ways to give your living space a fresh, new look. The right aesthetic can make all the difference, giving you a place that feels comfortable and inviting. In this blog post, we'll be sharing some of the best apartment aesthetic ideas that you can use to transform your living space into your own personal sanctuary.
1. Minimalist Aesthetic
Less is more – that's the mantra of minimalist aesthetics. This interior design style is popular among those who want to create a simple, clean, and uncluttered living space. Stick to neutral color palettes, clean lines, and focus on functionality. Choose furniture and decor that serve a purpose while also creating an atmosphere of calm and serenity.
2. Bohemian Aesthetic
Bohemian aesthetics are all about individualism and creativity. This style features bold, vibrant colors, patterned textiles, and unique decor pieces. Embrace your inner free spirit by incorporating bold statement pieces, such as a colorful tapestry or a bold-patterned rug. Bohemian aesthetics are perfect for those who love to mix and match decor and have a more eclectic taste.
3. Industrial Aesthetic
Industrial aesthetics draw inspiration from the raw, unfinished look found in industrial spaces. Think exposed brick, concrete floors, and metal accents. To create an industrial look in your apartment, opt for exposed lightbulbs, metal furnishings, and open shelving. This aesthetic is ideal for those who want to add a touch of sophistication and an edgy vibe to their living space.
4. Scandinavian Aesthetic
Scandinavian aesthetics are all about simplicity and functionality, with a strong emphasis on minimalism. Choose furniture and decor that have clean lines and simple designs, and stick to a neutral color palette. To bring warmth to your neutral space, incorporate touches of natural elements such as wood or greenery. Keep your apartment bright, airy, and open to promote a sense of calm and relaxation.
5. Art Deco Aesthetic
For those who love a touch of glamour, an Art Deco aesthetic could be the perfect choice for your apartment. This style is characterized by bold geometric shapes, metallic accents, and glamorous fabrics like velvet and shimmery satin. Incorporate plush throws and cushions, a statement mirror, or a luxurious rug to add that decadent touch to your living space.
Conclusion
Your apartment should be a reflection of your unique personality and preferences. When it comes to choosing an aesthetic, consider your lifestyle and how you want your living space to feel. The above are some of the best apartment aesthetic ideas that you can use to transform your living space into your dream home. Whatever you choose, make sure it brings you joy and a sense of comfort every time you walk through the door. If you're looking for apartments for rent in Yulee, FL, contact The Lofts at Wildlight today to schedule a personal tour and experience the best living spaces available.