Spruce Up Your Bedroom With These Easy DIY Ideas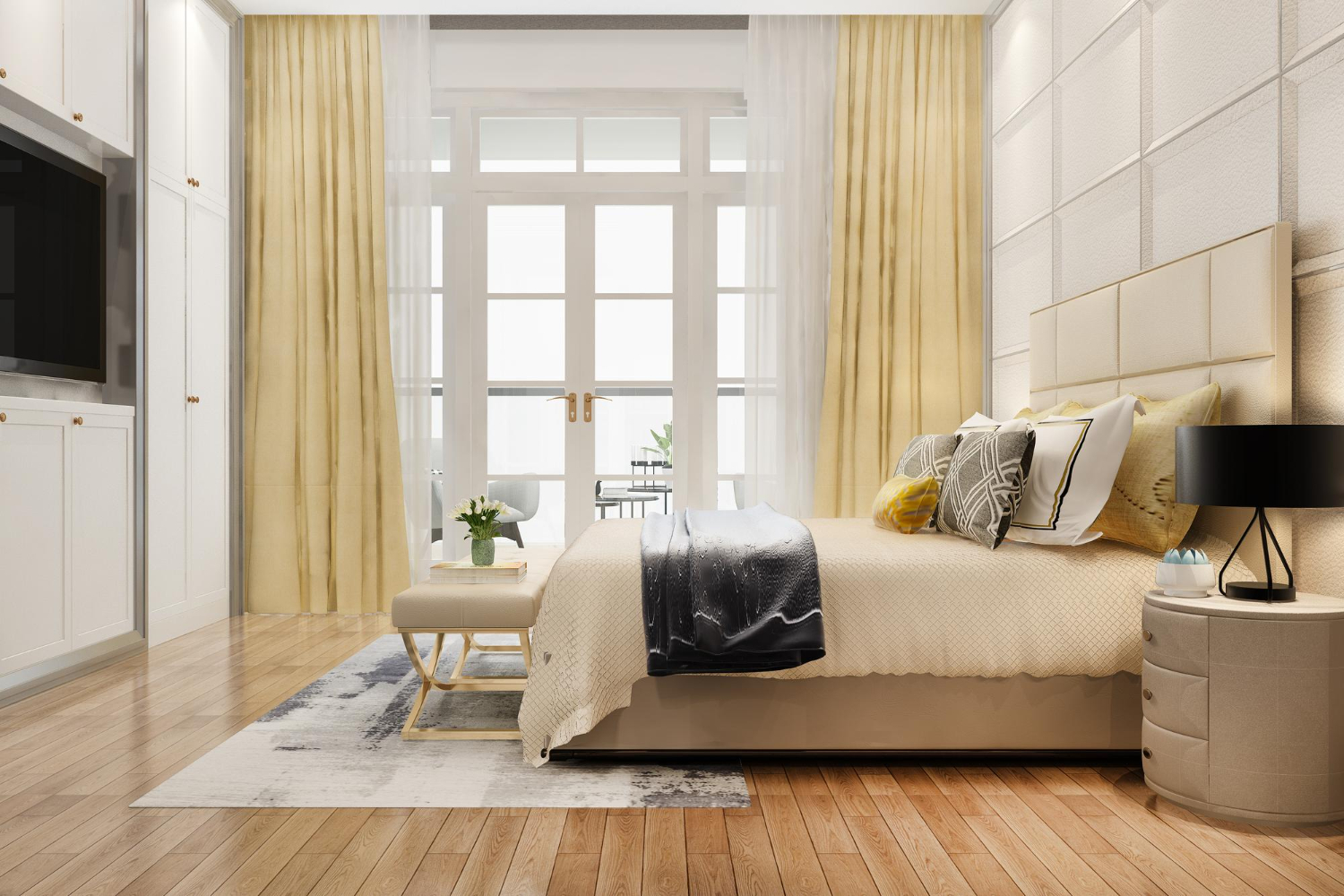 Your bedroom is your personal sanctuary, the place where you unwind after a long day, and the ultimate retreat that you head to for comfort and relaxation. It's essential to transform your bedroom into the perfect haven that you would love to call your own. And what better way to do it than through a few easy DIY projects?
Whether you're looking for inexpensive ideas that don't break the bank, or are interested in getting creative and adding a personal touch, we've got you covered. Here are some tried and tested DIY projects that you can easily handle to spruce up your bedroom.
1. Create a Fabric Headboard
Adding a headboard to your bed is an easy way to elevate the sophistication of your sleeping area. Fabric headboards are a cost-effective way to take a standard bed frame to the next level. All you need are some boards, batting, and fabric that corresponds with your bedroom's current decor. Just wrap the batting and fabric around the board, making sure to staple it neatly.
2. Get Creative with Wall Hangings
Wall hangings are a popular way to add personality and style to any room in your home, including the bedroom. Tapestries, macrame, wall art, and even plants, are perfect for creating a focal point and aesthetically appealing backgrounds behind your bed. You can even switch up your wall hangings every season or whenever you feel like you need an update.
3. Upcycle Furniture
If you're looking for an inexpensive way to give a new lease of life to old furniture, then upcycling is an excellent option. For instance, transform an old bookshelf into a luxurious bench, an old dresser into a side table, or an old pallet into a stylish headrest. The possibilities are endless, and upcycling is an easy DIY project that can transform your bedroom decor.
4. Makeover Your Lighting
Invest in new lighting to create a cozy ambiance in your room. Try replacing your bedside lamps or chandelier with new, stylish fixtures. You could even add an accent lamp to your dressing table for a more layered look. Choose lighting that matches the overall theme of your bedroom.
5. Create a Custom Paint Job
Painting your bedroom walls with a fresh coat of paint can have a massive impact on your bedroom's overall look and feel. While you could get creative with colorblocking using painter's tape, an even easier alternative is to design a statement wall as an accent wall. This instantly draws attention to the focal point of the room and adds character and vitality to the space.
Conclusion
Transforming your bedroom doesn't have to be a massive project, and there are plenty of easy DIY ideas to freshen up your sleeping quarters. Whether you create a custom paint job, add in new lighting options, make a personal fabric headboard, or add in some unique wall art, your bedroom will be your personalized and decorated haven. These simple DIY projects will give your bedroom a fresh new look, leaving you feeling calm, refreshed, and ready for a good night's rest. If you're looking for apartments for rent in Yulee, FL, contact The Lofts at Wildlight today to schedule a personal tour.