Optimize Your Outdoor Living Space with These Apartment Balcony Ideas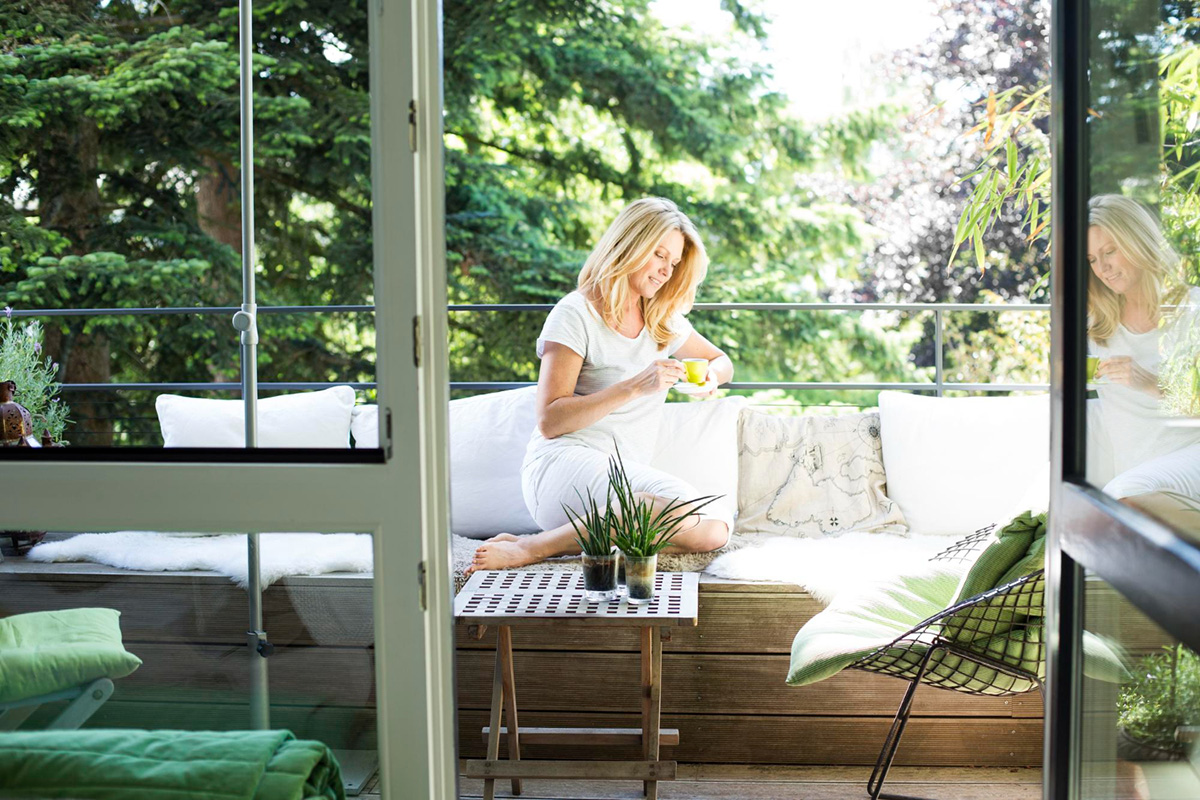 Living in an urban area can often mean giving up certain luxuries like ample outdoor living space. However, just because you're living in an apartment doesn't mean you can't create an enjoyable outdoor oasis. Regardless of the size of your balcony or patio, with a little bit of creativity and planning, you'll be able to optimize it into your own personal outdoor retreat. In this blog post, we'll share some creative ideas to make the most of your outdoor living space and turn it into a place where you can enjoy nature, relax, and unwind.
1. Comfy Seating Arrangements
To transform your balcony into a comfortable outdoor lounge area, you need to consider comfortable seating arrangements. Invest in comfortable furniture and décor like throw pillows and blankets, to enhance your comfort levels. Opt for lightweight and weather-resistant materials, such as metal or wicker, that can withstand harsh weather conditions. Also, consider getting foldable furniture that can be moved inside your apartment during the rainy season.
2. Herb and Flower Garden
If you love gardening, your balcony can make the perfect spot for creating an herb and flower garden. You can get some garden pots and plant your favorite herbs like parsley, basil, mint, rosemary, or flowers like pansies or petunias. Not only will herb gardens add a natural fragrance to your balcony, but you'll also have fresh ingredients to cook with.
3. String Lights
Another affordable way to enhance your balcony's ambiance is by including string lights. They add an inviting and delicate touch while creating a cozy atmosphere to your outdoor living space. You don't need to overdo it. You can hang them around your balcony's railing, or string them up overhead. For an added effect, include some tail lights to brighten up your space even more.
4. Create a Focal Point
Even with a small balcony, you can create a focal point that captures your attention. You can choose a statement piece, like a small water fountain, artwork, or a bird feeder, which can give your outdoor space an impressive design. Alternatively, you can paint one of the walls with a bright color that will add depth and texture, as well as interest, to your outdoor retreat.
5. Privacy Screens
If you have a balcony or patio that opens up to common areas or has direct street views, adding a privacy screen can create a peaceful retreat. Screens like translucent curtains, living walls, or artificial hedges, can provide the much-needed solitude while shielding you from the outside world. These screens can also help to add an appealing texture or natural ambiance to your balcony space.
Conclusion
Your balcony is a great outdoor addition to your apartment, with ample potential to create a comfortable outdoor living space. With a little creativity and strategic planning, you can make sure your balcony is optimized to become the perfect sanctuary. Whether you're entertaining guests, or relaxing alone, with a good book, the ideas we shared above will provide a head start to creating the perfect balcony oasis for you. Remember to make the most of the space available and include small touches that highlight your personal style and taste. Your balcony may be small, but with the right additions, it can become your go-to space for outdoor relaxation and enjoying nature. If you're looking for apartments for rent in Jacksonville, FL, and want to see how you can transform your balcony, contact The Lofts at Wildlight today to schedule a personal tour.