Moving Out Checklist for Renters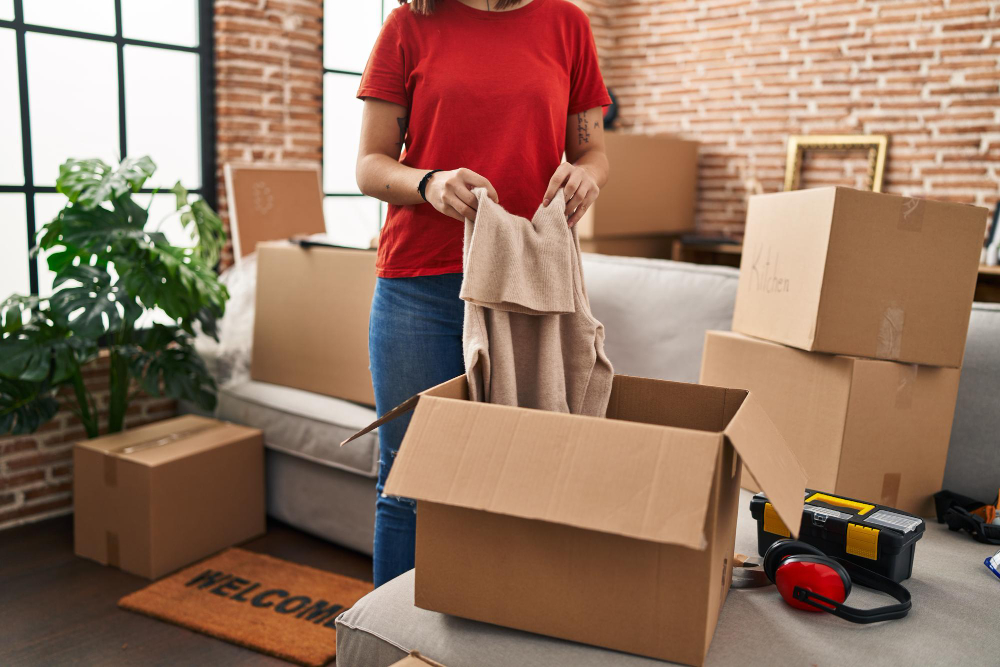 Moving out of a rented apartment can be exciting, but it can also be stressful. With so much to do and organize, it's easy to forget important details. That's why we've put together this moving out checklist for renters to help you stay on track and ensure a smooth transition to your new home. From giving notice to your landlord to cleaning your apartment, this guide covers everything you need to move out with ease.
1. Notify your Landlord
The first step in moving out is to provide your landlord with written notice of your intent to leave. Make sure to review your lease agreement to determine how much notice is required. Typically, tenants are required to give a 30-day notice, but it can vary from state to state. Giving your landlord ample notice shows that you're responsible and gives them enough time to prepare the apartment for new tenants or make any necessary repairs. Be sure to include your move-out date in the notice.
2. Clean Your Apartment
A thorough cleaning is essential before you move out. This includes cleaning the refrigerator, oven, cabinets, and bathrooms. Make sure to dust and vacuum all areas and dispose of any garbage or unwanted items. Don't forget to clean the windows and blinds! If you're short on time or prefer to hire professionals for the cleaning, consider hiring a company. This will ensure that your apartment is handed back in excellent condition, and you'll be entitled to your full security deposit.
3. Schedule Utilities and Subscription Services
Don't forget to cancel any subscription services like cable TV, internet, or magazine subscriptions. Also, schedule for electricity, water, gas, and other utilities to be disconnected on the day you move out. It's better to do it earlier than later to avoid any confusion or additional charges on your account.
4. Take Care of Your Security Deposit
Ask your landlord about your security deposit. Ensure that everything is fine before you move out. You're eligible to receive your security deposit once you return the apartment in the same condition as when you rented. If you find damages, make arrangements to fix them before leaving to ensure your deposit will be returned. Ask your landlord for a mutual move-out inspection to check if everything has been settled before you leave.
5. Get a Budget-friendly Moving Company
Take help from professional movers to make your move smoother and faster. There are a lot of moving companies out there, so do your research, read reviews, and compare prices. Try reaching out to friends for recommendations. Once you decided on a moving company, book them weeks in advance to avoid last-minute cancellations and higher prices. And pack wisely to save time and money.
Conclusion
Moving out of a rented apartment can be a daunting task, but with the proper checklist, it's easier than you think. By giving proper notice, cleaning your apartment thoroughly, scheduling utilities and subscription services, taking care of your security deposit, and choosing a budget-friendly moving company, you can enjoy a stress-free move. Just remember to prepare early and keep track of your checklist to avoid any last-minute chaos. Happy moving! If you're looking for apartments in Yulee, FL, contact The Lofts at Wildlight today to schedule a personal tour.