Maximizing Apartment Spaces: Convertible Furnitures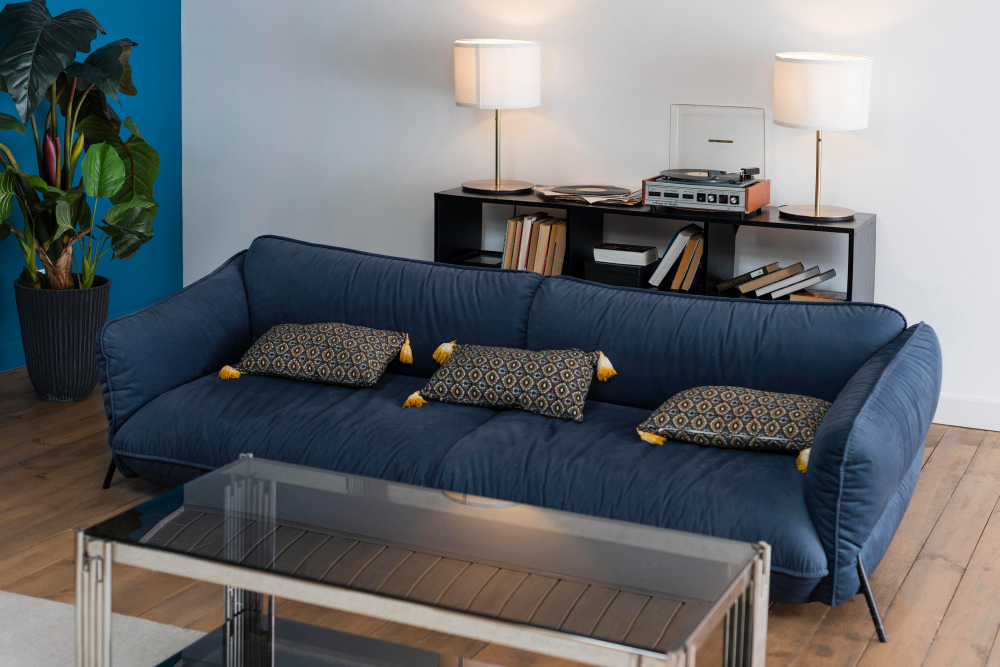 Living in a small apartment has its challenges, especially when it comes to furniture. Traditional furniture pieces can take up too much space and leave little room for movement, especially when living in small apartments. Fortunately, convertible furniture for small apartment spaces has come to the rescue. Designed with functionality in mind, this type of furniture can transform a small and cramped space into an organized and comfortable living area.
Convertible furniture is a design concept that merges your favorite pieces of furniture into a single item. This means that a chair can also convert into a bed or a table can double as a storage unit. The versatility and adaptability of convertible furniture make it a practical solution for small apartment living.
1. Sofas with built-in storages
Sofas take up a considerable amount of space in small apartments, but with the help of foldable or convertible pieces, sofas can become your new favorite space-saving piece of furniture. Opt for a sofa with built-in storages that allow you to store items, such as blankets, pillows, and other small items. These kinds of sofas provide you with a functional and comfortable place to sit while maximizing space for storage.
2. Coffee table that doubles as storage
Coffee tables are a common piece of furniture, but traditional coffee tables consume too much space. A coffee table that doubles as storage can transform your living room into a cozy and organized space. These types of tables come in various designs, including those with compartments, shelves or drawers. Investing in one of these coffee tables can help create extra storage space for your home.
3. Wall beds and sofa beds
Wall beds and sofa beds are great pieces of furniture that provide added value for small apartments. These types of furniture can tuck away against the wall when not in use, freeing up much-needed floor space. Wall beds are bed pieces that can be folded into a wall cabinet so that your living space can double as a bedroom. Meanwhile, sofa beds can provide a comfortable sleep solution for guests or family members.
4. Folding Tables and Chairs
Folding tables and chairs are handy space-saving solutions for small apartments. They can be easily stored in a closet or under a bed when not in use. These tables and chairs are ideal for those living in tight spaces who prioritize functionality over design. Folding tables can be used for dining, work surfaces, or display tables, while folding chairs are great for guests and other occasions.
5. Modular furniture
Modular furniture comes with separate pieces that can be combined to create different shapes. Modular furniture is designed to offer flexibility and versatility, allowing you to rearrange pieces to suit your space and style. Modular furniture is meant to provide a long-term solution that can help you save space, make room for visitors, and give you a broad range of style options to choose from.
Conclusion
Convertible furniture for small apartment spaces is a must-try experience for those looking to maximize their living area. The flexibility and versatility offered by this type of furniture make it a worthwhile choice. The investment in this type of furniture can help you transform your small apartment into cozy and functional living space. So, whether you are in the market for a new sofa or coffee table, consider investing in convertible furniture for small apartment spaces and enjoy a clutter-free and comfortable living area. If you're looking for apartments for rent in Jacksonville, FL, contact The Lofts at Wildlight today to schedule a personal tour.