Make Your Granite Countertop In Your Apartment Sparkle Like New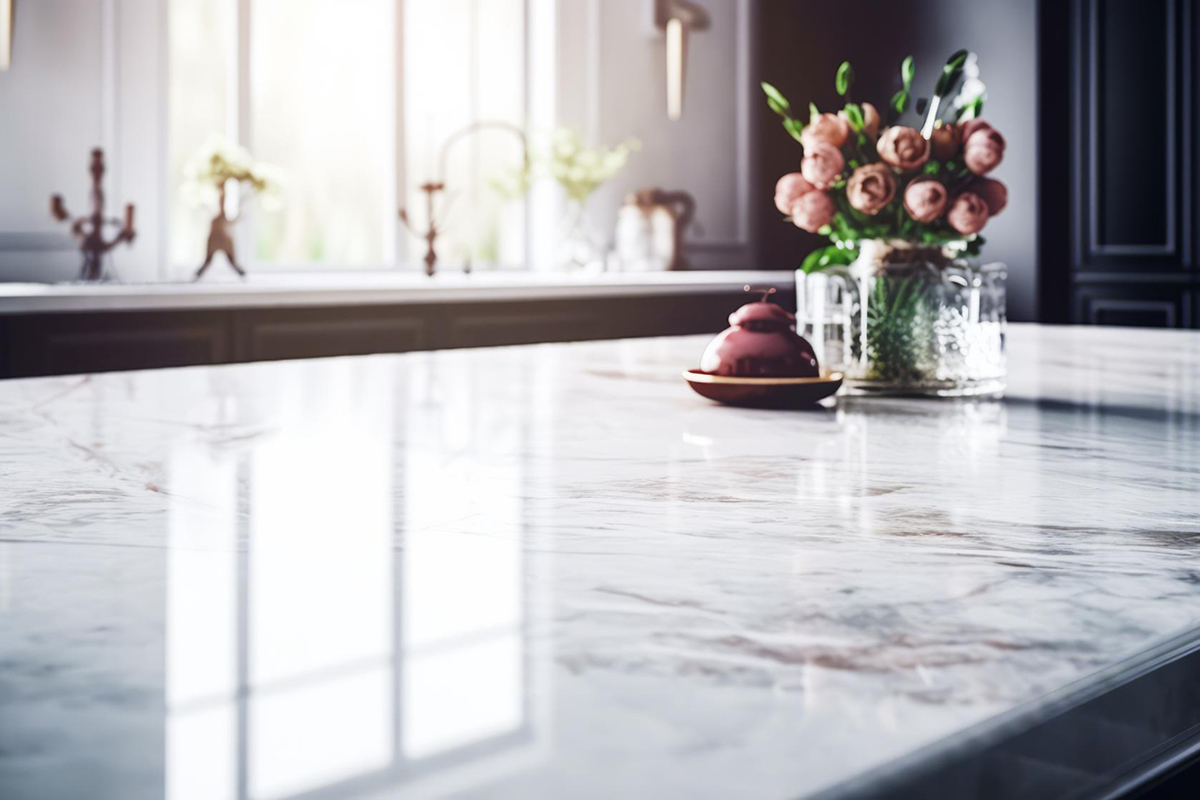 Granite countertops have become a popular feature in today's apartments and homes. Its durability, resistance to scratches, stains and heat, and its aesthetic appeal are some of the reasons why it's a favorite among homeowners. However, granite countertops require a little extra care to maintain their luster and shine. In this blog post, we'll explore some easy tips to make your granite countertop in your apartment sparkle like new.

Clean with a Soft Cloth and Mild Detergent
The first step to maintaining the beauty of your granite countertop is to clean it properly. Use a soft, microfiber cloth to wipe away any debris or spills. Avoid using harsh chemicals or abrasive sponges that can damage the surface of the countertop. Instead, use a mild detergent or a specialized granite cleaner that is specifically designed for use on granite surfaces.
Keep the Surface Dry
While granite is a strong and durable material, it's still vulnerable to water damage. If water sits on the surface of the countertop, it can penetrate and cause staining or discoloration. To prevent damage, wipe away any excess water or spills immediately after they occur.
Use Coasters and Cutting Boards
Granite countertops can be easily scratched or damaged from sharp knives, heavy pots, and glassware. To prevent any damages, use coasters or trivets under glassware, and cutting boards to chop vegetables and fruits. It's essential to avoid dragging any items on the surface of the countertop to prevent scratches or chips.
Seal Your Granite Countertop
Sealing your granite countertop is a crucial step in protecting its surface from stains and discoloration. A quality sealer can help prevent water from penetrating the surface and causing damage. It's vital to reseal your granite countertop at least once a year to ensure maximum protection.
Consult with Your Building Management Team
When it comes to maintaining your apartment's granite countertop, it's essential to know what type of granite you have. The type of granite can determine the cleaning solution and routine you should use. If you're not sure about the type of granite you have, consult with your building management team, and they can provide guidance on maintaining your granite countertop.
Conclusion
A granite countertop adds a beautiful touch to any apartment. With proper care and maintenance, you'll be enjoying your granite countertop for years to come. Remember to clean frequently, wipe away spills, use coasters, seal the surface, and consult with your building management team. With these tips, you can make your granite countertop in your apartment sparkle like new. If you're looking for apartments for rent in Yulee, FL, contact The Lofts at Wildlight today for a personal tour.