How to Host the Perfect Housewarming Party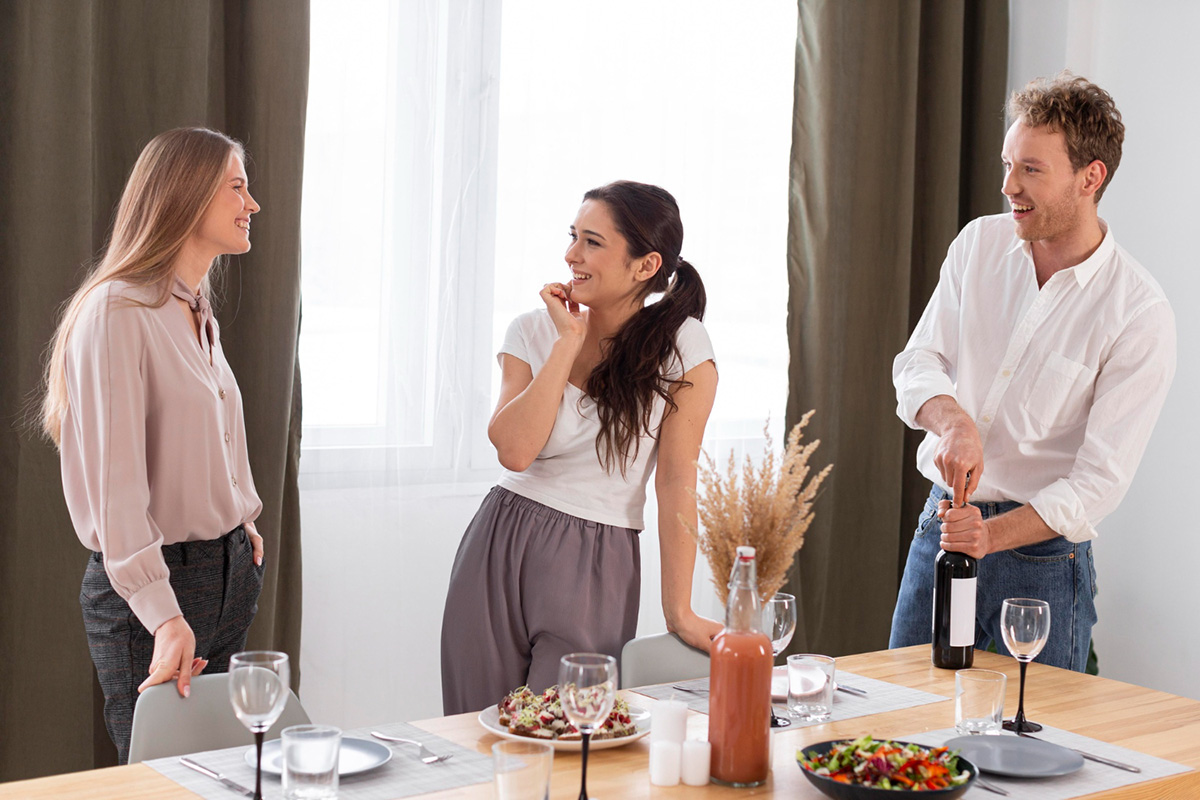 Moving into a new home can be both exciting and overwhelming at the same time. But nothing beats the feeling of finally settling into your new space and making it your own. One great way to celebrate this accomplishment is by hosting a housewarming party. Whether you're hoping to gather close friends and family or throw a large bash for acquaintances and new neighbors, there's nothing quite like a housewarming party to make you feel at home. Here are some tips on how to host the perfect housewarming party.
Make it a Cozy Affair
A housewarming party should be warm, inviting, and welcoming. You don't need an extravagant space or expensive decor to create this atmosphere. All you need is a welcoming heart and a knack for hospitality. Keep the decor simple, focusing on things like fresh flowers, candles, and cozy textiles such as throw blankets and pillows. These little touches can make a big impact and help your guests feel at home.
Consider the Timing
When planning your housewarming party, take into consideration the time of day and day of the week. A weekend is typically the best option, as it's when most people are likely to be available. As for the time of day, consider whether you'd prefer a daytime or evening event. During the day allows for more family-friendly activities and is also a great option for outdoor entertaining. An evening party offers a more elegant atmosphere, and allows guests to dress up a bit more.
Plan the Menu
A great party always involves great food, and your housewarming party is no exception. Be sure to consider the tastes of your guests. If you're unsure, it's always safe to stick to crowd-pleasers like finger foods and appetizers. You can also consider setting up a DIY food station, like a taco bar or build-your-own pizza station. This allows guests to create their own meal, which is always a fun way to get people involved and engaged. Don't forget to provide plenty of drinks, both alcoholic and non-alcoholic.
Have Fun with the Theme
A themed party is always fun, and a housewarming party is no exception. You can choose a theme that is related to your new home, such as "Home Sweet Home" or "New Digs" or choose something unrelated such as "Roaring 20s" or "Tropical Paradise". The theme will set the tone for your party, and can help guests get into the spirit of things. You can also decorate your home with the theme in mind, adding little touches to tie everything together.
Be a Gracious Host
Above all, remember that the most important aspect of your housewarming party is the opportunity to celebrate your new home with those closest to you. So don't get too bogged down in the planning and details. On the day of the party, be sure to greet your guests and make them feel welcome in your home. Provide plenty of comfortable seating, great food, and fun activities. And above all, enjoy the moment and the memories with your loved ones.
Conclusion
Hosting a housewarming party is a wonderful opportunity to share your new home with others. By keeping the decor simple, planning your menu, considering the timing, embracing a theme, and being a gracious host, you can create a warm and inviting atmosphere for your guests. Remember, the most important aspect of the party is the celebration of your new home, so be sure to relax and enjoy the moment with those closest to you. Happy hosting!
If you're still looking for apartments for rent in Yulee, FL, contact The Lofts at Wildlight today to schedule a personal tour.