How to Host a Party in Your Apartment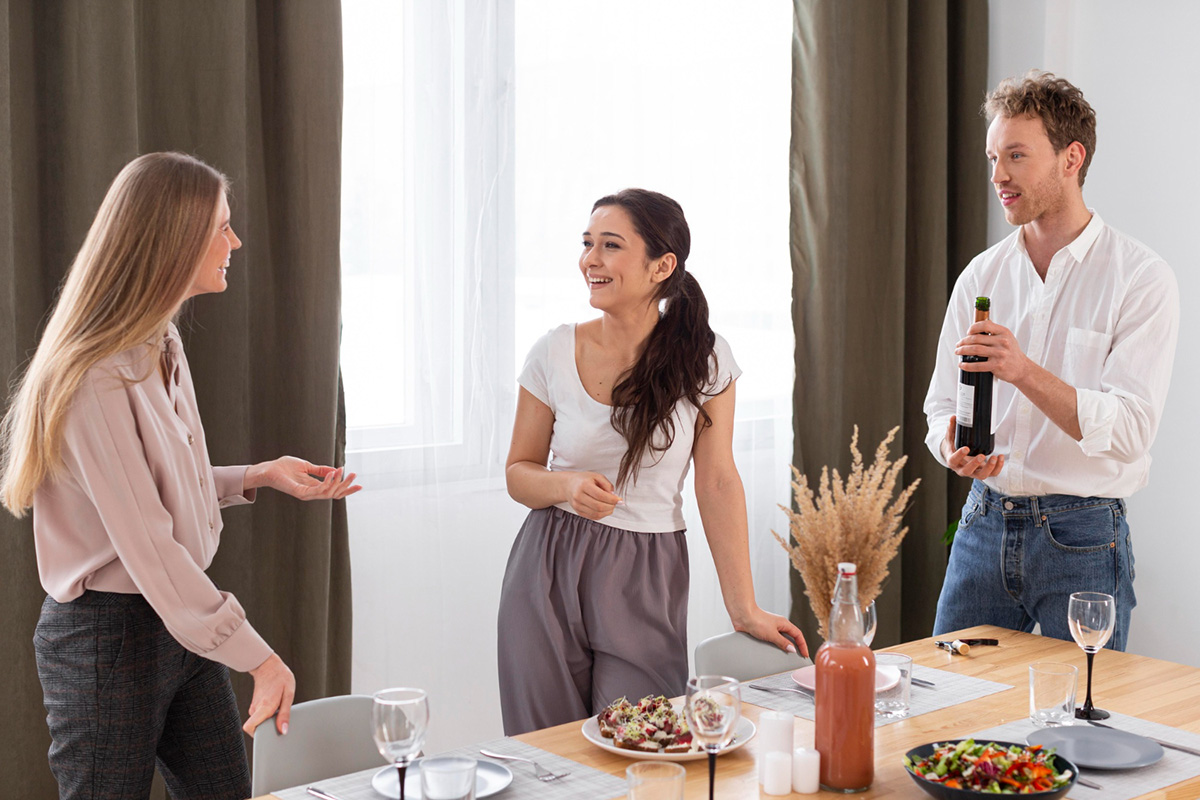 Throwing a party in your apartment can be a little tricky, but with the right plan, you can turn your small space into an unforgettable party. Indeed, you don't need to have a large home to host a great party. With some creativity, attention to detail, and proper planning, you can create a fun and intimate party for your friends and family. In this blog post, we will share some tips and tricks to help you host a great party in your apartment.
1. Plan Ahead
The first rule of throwing a successful party is to plan ahead. Decide on the date and time of the party, create a guest list, and send out invitations ahead of time to ensure that your friends and family can make it to the celebration. Additionally, consider the size of your apartment and make sure it can accommodate all your guests comfortably. You don't want to invite too many people and end up with a cramped, uncomfortable space.
2. Clear up the Space
Before the party, clean and declutter your apartment to create more space. Remove any unnecessary furniture, decor, or clutter that can make your apartment look smaller. Make sure to clear up your living room and remove any fragile items and expensive decor that could accidentally be knocked over or damaged during the party.
3. Use Proper Lighting
Proper lighting can make a significant impact on the atmosphere of your party. Use dimmer switches or multiple light sources in your living room, such as floor lamps, table lamps, or string lights to create a warm and cozy ambiance. You can also use colored bulbs to add a certain color scheme or tone for your party.
4. Music
Good music can create a great party vibe and set the tone for your event. Create a playlist of your favorite songs or ask your friends to contribute to the list. Consider the volume of your music to make sure it's not too loud and is suitable for the size of your apartment. Turn down the lights and let the music take over.
5. Food and Drinks
Food and drinks are the lifeblood of any party. You can opt for simple snacks or more elaborate dishes and cocktails, depending on your budget and your guests' preferences. You can also set up food stations around the apartment to encourage socializing and mingling. Serve drinks with openers that adequately address their contents, such as wine, beer, and cocktails. You can also consider a potluck style party where guests bring their own food and beverages.
Conclusion
Hosting a party in your apartment is a fun and cost-effective way to celebrate with friends and family. With the right planning and preparations, you can turn your small space into an unforgettable party. As you prepare to host your party, remember to plan ahead, utilize proper lighting, create a playlist of music, and offer good food and drinks. Whether it's a get-together with friends or a birthday party for a loved one, by following these tips, you can successfully execute a fantastic party in your apartment. So why wait? Start your planning now! If you're looking for apartments for rent in Yulee, FL, be sure to contact The Lofts at Wildlight today to schedule a personal tour. They have apartments designed for your party needs in Yulee, FL.