How To Do Cardio At Home: 5 Exercises You Can Do Today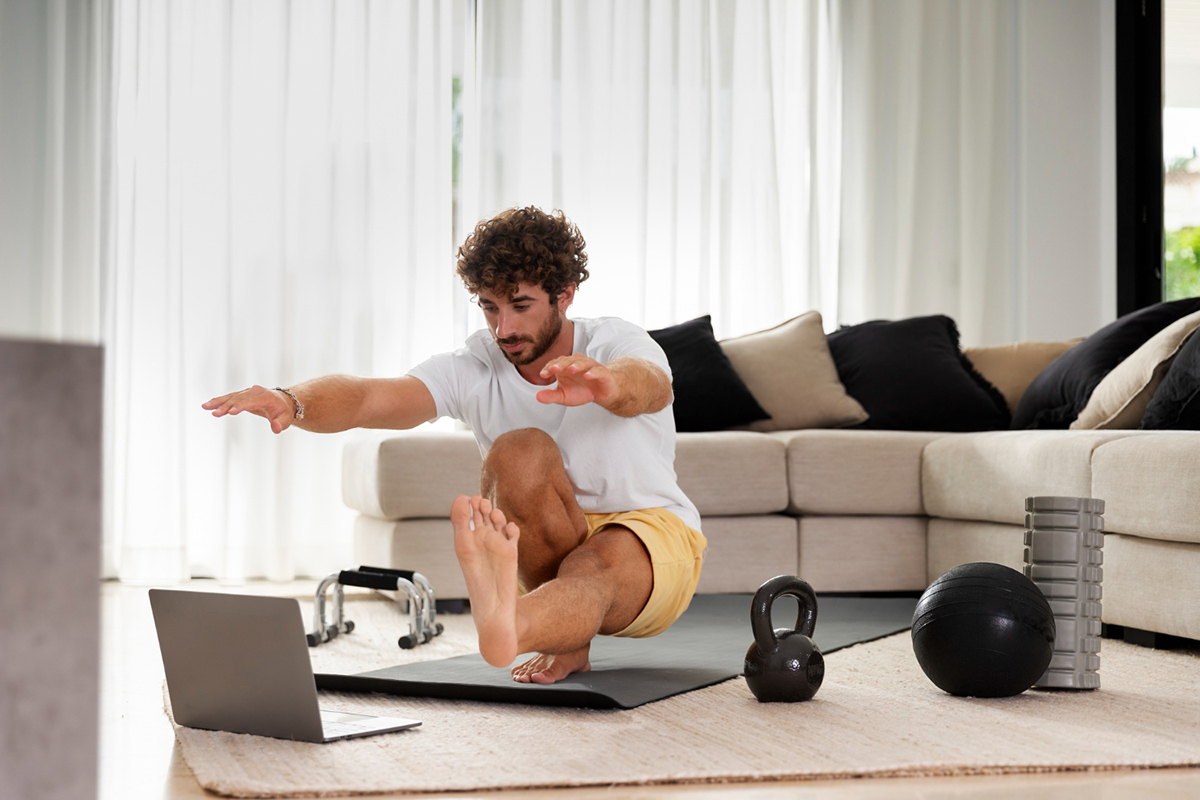 Due to the current situation facing the world, many people are finding it difficult to maintain their fitness routines. With gyms and fitness centers closed across the country, people are looking for ways to get in a good workout at home. One of the best ways to get your heart rate up and burn calories is through cardio exercises. In this blog post, we will be discussing some simple and effective ways to do cardio at home.
Jumping Jacks
Jumping jacks are a great way to get your heart rate up and get your blood flowing. They are also an excellent warm-up exercise before starting a more intense workout routine. To do jumping jacks, stand with your feet shoulder-width apart and your arms at your sides. Jump up and spread your legs apart while raising your arms above your head. Jump back to your starting position, and repeat.
Burpees
Burpees are a challenging exercise that targets multiple muscle groups and gives your entire body a great workout. To do burpees, start in a standing position with your feet shoulder-width apart. Bend down and place your hands on the floor, jump your feet back into a plank position, and then jump your feet back up to your hands. From there, jump up and reach your arms above your head.
High Knees
High knees are a fun and easy exercise that get your heart rate up quickly. To do high knees, stand with your feet shoulder-width apart and your arms at your sides. Lift your left leg up while bringing your right arm up to meet it. Lower your leg back down and repeat on the other side.
Jump Rope
Jumping rope is a tried and tested cardio exercise that has been used for decades. It is an excellent way to improve your cardiovascular health and coordination. All you need is a jump rope and some space to jump in. Jump for 30 seconds to a minute at a time, and then rest for the same amount of time before starting again.
Dancing
Dancing is a fun and enjoyable way to get your heart rate up and burn calories. You don't need to be a professional dancer to reap the benefits of this exercise. Simply putting on some music and moving your body can do wonders for your fitness. Try 30 minutes of dancing at a time, and gradually increase the length of your dance workout routine.
Conclusion
In conclusion, doing cardio at home doesn't have to be a daunting task. With a little creativity and some basic exercises, you can easily get a good cardio workout from the comfort of your own home. Mixing things up by trying different exercises or creating a home workout routine will keep you motivated and engaged in your fitness journey. Remember to listen to your body and take breaks when necessary, and always consult with a doctor before starting a new exercise regimen. Stay safe and stay healthy!
Are you seeking for apartments for rent in Yulee, FL? Contact The Lofts at Wildlight today for a personal tour.