Furniture Pieces Everyone Needs In Their First Apartment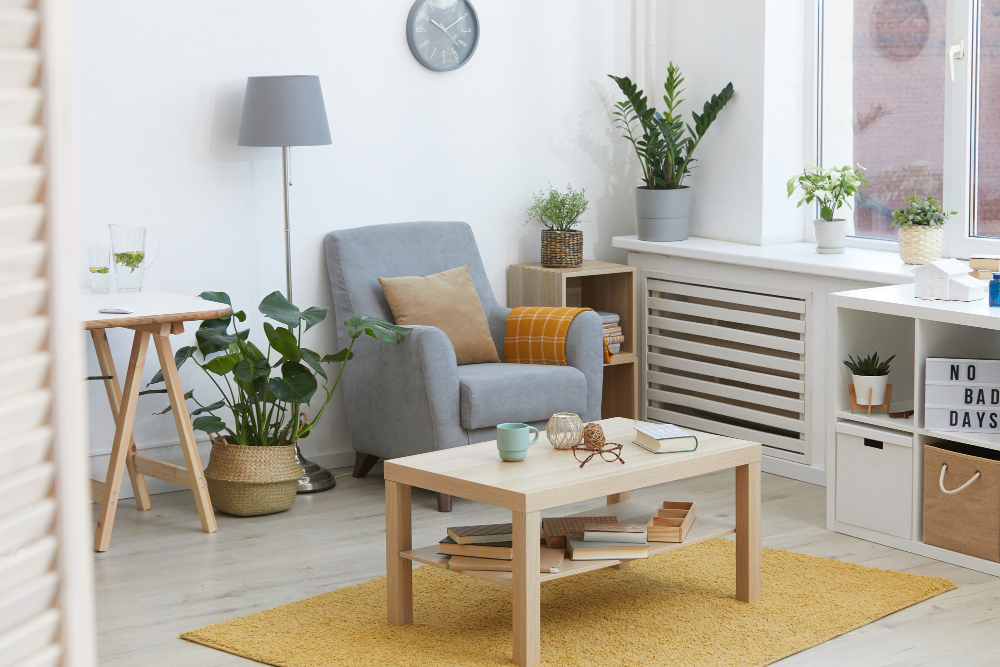 Congratulations on getting your first apartment! After many years of sharing a room or living with parents, you finally have a space you can call your own. However, starting from scratch can be intimidating. It's easy to get overwhelmed by all the furniture options out there and end up not knowing where to begin. That's why we've compiled a list of furniture pieces that are essential for any first apartment. Keep reading to find out more!

1. Sofa
The sofa is often the centerpiece of a living room and a place where you'll spend a lot of your time lounging or hosting guests. Consider investing in a high-quality sofa that is comfortable and durable. It's always a good idea to test out sofas before buying to ensure you're getting the right fit and feel.
2. Bed and mattress
A good night's sleep is essential for your overall well-being, so investing in a comfortable bed and mattress is crucial. A queen bed is the most popular size for single adults and couples alike. A good mattress can be expensive, but investing in a high-quality one will ensure you get the rest you need.
3. Dining table and chairs
A dining table is a crucial piece of furniture for sharing meals and hosting guests. Look for a table that fits the size of your apartment and lifestyle. Consider whether you'll be eating alone or with others, and if you'll be using the table for other activities such as work or hobbies.
4. Desk and chair
If you work from home or need a space to study, a desk and chair are necessary. Look for a desk that fits your working style and storage needs. A comfortable chair is also essential to prevent any long-term injuries.
5. Storage
Storage solutions are essential for keeping your apartment organized and clutter-free. Invest in bookshelves, cabinets, or drawer units to keep your belongings tidy and accessible. Under-bed storage is also a great option for making the most of small spaces.
Conclusion
Furniture shopping for a first apartment can be overwhelming, but investing in the essential pieces will ensure you have a comfortable and functional living space. When you're ready to start shopping, keep this list in mind and don't hesitate to take your time, test things out, and find what works for you. If you're looking for an apartment for rent in Yulee, FL, The Lofts at Wildlight provides modern and well-appointed units that are perfect for any first-time renter. Contact us today to schedule a personal tour!