7 Fun Date Ideas at Home to Spice Up Your Love Life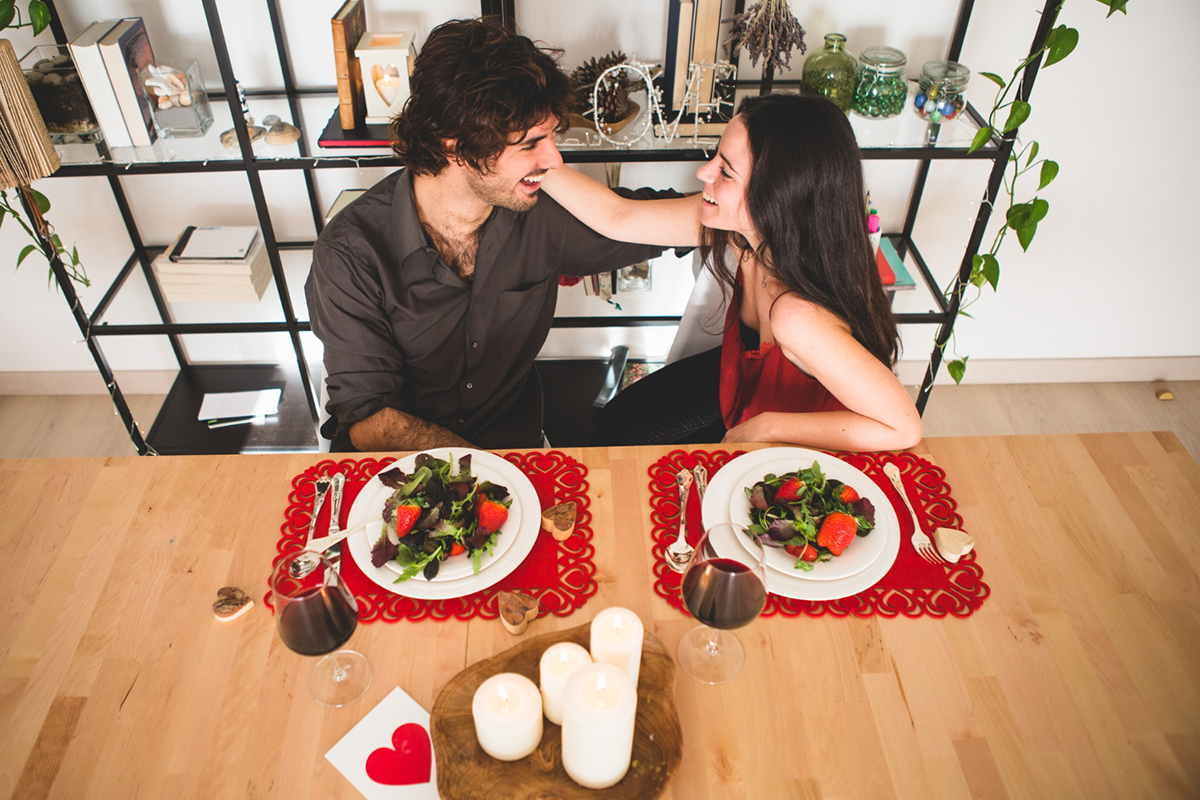 Whether you and your partner have been together for a while or are just getting to know each other, planning a perfect date can be intimidating, especially during the pandemic. But, staying at home doesn't mean you have to settle for a boring or uneventful night. With a little creativity, you can make staying in just as exciting as going out. In this blog post, we'll look at seven fun date ideas that you can try out in the comfort of your own home. So, let's get started!
Movie Night
Movie nights are classic, and adding a twist to them can make all the difference! Choose a themed set of movies you've been wanting to watch, snuggle on the couch with pillows and blankets, make some popcorn, and enjoy the show. You can even spice things up with a game of movie trivia or movie bingo!
Indoor Picnic
You don't have to go outside for a picnic; you can enjoy a romantic indoor one at home. Turn off the lights, light candles, and lay out a blanket. You can prepare your favorite foods, enjoy wine or champagne, and have a meaningful conversation with your significant other. It's an intimate way of spending quality time together.
Game Night
Game nights are great ideas for spending quality time at home. It can be an intense game of Scrabble or a fun game of Twister. You can make some snacks and drinks, and add some friendly competition to the mix. It's an excellent way to bond while having a good time together.
DIY Projects
This date idea is perfect for couples who are into crafts and making things together. You can pick a DIY project that you both want to try, gather your supplies, and spend the day working on it. Creating something together not only makes for a fun date night but makes memories too.
Home Spa Experience
Who doesn't love a good spa day? Treat yourselves to some much-needed pampering without leaving the house. Light some candles, put on relaxing music, and indulge in facials and massages. You can even try making your own homemade scrubs and masks. It's a great way to relax, unwind, and get closer to your partner.
Cooking Night
Cooking is an excellent way to bond with your significant other. You can pick a challenging recipe together and spend the evening cooking and learning new culinary skills. Who knows, you might even come up with a new favorite dish together!
Karaoke Night
If you're feeling brave and up for some fun, then karaoke night might just be the perfect date night for you. All you need is a karaoke machine or login to YouTube, and you're good to go. Singing together can be a lot of fun and laughter, memories are guaranteed.
Conclusion:
When it comes to at-home date ideas, you don't have to settle for a boring night in. These seven ideas ensure you can have an exciting, fun-filled night while staying at home. By trying out something different, you can enhance your bond with your significant other while creating lasting, precious memories. Remember, you can always add your spin to these ideas or create something entirely new.
Are you seeking for apartments for rent in Yulee, FL? Contact The Lofts at Wildlight, in Yulee, FL to schedule a personal tour today!