Fantastic Apartment Party Ideas to Impress Your Guests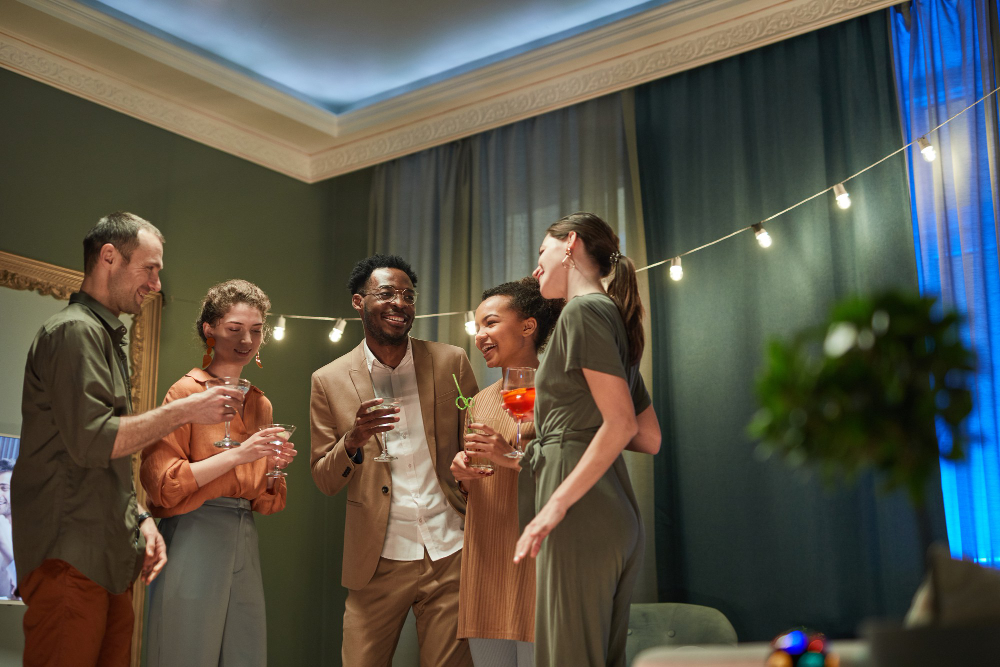 Throwing a party in your apartment can be a fun and exciting experience. However, it can be a daunting task to come up with unique and impressive ideas to make the event a memorable one. Whether you're planning a birthday party, game night, or simply a get-together with friends, there are several fantastic apartment party ideas that you can incorporate into your plans. In this blog post, we'll share some of the best apartment party ideas that will elevate your event to the next level.
1. DIY Photo Booth
Setting up a DIY photo booth is one of the most creative and entertaining apartment party ideas. You can make use of simple props, backdrops, and costumes to create a memorable experience for your guests. All you need is a camera, lighting equipment, and a designated area in your apartment. You can also add some personalized props based on the theme of the party to make it more exciting.
2. Wine Tasting Party
Hosting a wine tasting party is another excellent apartment party idea that your guests will love. You can select a variety of wines to serve at the party and ask your guests to bring their favorite bottle of wine. The wine tasting can be paired with cheese, crackers, and other snacks that complement the flavors. This can be a fun and educational activity that can be enjoyed by both wine enthusiasts and novices.
3. Movie Night
A movie night is a classic apartment party idea that never goes out of style. You can set up a projector or a large TV screen in your living room and provide blankets, pillows, and popcorn for a cozy and comfortable movie experience. Select a popular movie or a movie based on the party theme that your guests will enjoy.
4. Game Night
An apartment game night can be a fun and interactive way to entertain your guests. You can choose from a variety of classic games such as Monopoly, Scrabble, or even card games. You can also incorporate video games or mobile games into the mix to cater to different interests. Provide snacks and drinks to create a casual and relaxed atmosphere for the evening.
5. Karaoke Party
A karaoke party can be a great way to get everyone involved and singing their hearts out. You can set up a karaoke machine or use an app on your phone, and provide a variety of song choices that everyone can enjoy. Combine the karaoke with some drinks and snacks to create a lively and fun atmosphere for your guests.
Conclusion
There are several fantastic apartment party ideas out there, and these are just a few to get you started. The key to hosting a successful apartment party is to plan ahead, be creative, and make sure everyone has a good time. With these ideas and a little bit of effort, you can create a memorable event that your guests will be talking about for weeks to come. So, go ahead and get creative, and invite your friends over for a party that they won't forget. If you're looking for apartments for rent in Yulee, FL, contact The Lofts at Widllight today to schedule a personal tour.