Elevate Your Outdoor Space with These Easy to Maintain Patio Plants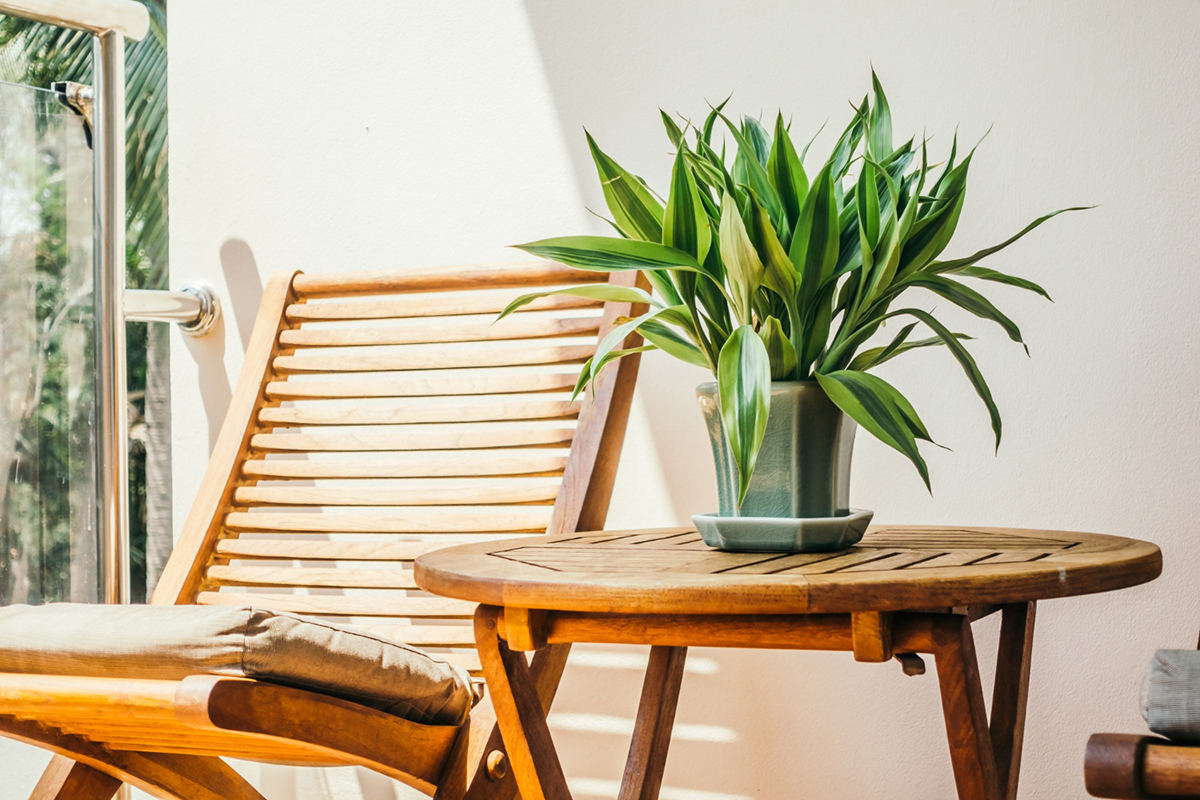 Have you been wanting to add some greenery to your outdoor space, but the idea of taking care of high-maintenance plants is daunting? Luckily, there are plenty of patio plants that are both aesthetically pleasing and easy to maintain. Whether you have a small balcony or a spacious patio, there is a plant for every space. In this blog, we'll discuss some of the best patio plants to add to your collection that require minimal attention.

Succulents
Succulents are the poster child for low-maintenance plants. They come in a wide range of sizes and colors, and their fleshy leaves store water, allowing them to survive in dry conditions. Plant them in small pots or group them together in a larger planter for a cohesive look. They thrive in bright, indirect sunlight and need watering only once a week, making them the perfect plant for those who forget to water.
Snake Plant
This plant's long, pointed leaves are a striking addition to any patio space. It is one of the most durable and forgiving plants out there, capable of thriving in a variety of conditions. They can survive in both low light and bright, direct sunlight, making them an ideal option for any space. Water the snake plant once every two weeks, and you're good to go.
Aloe Vera
Aloe Vera is an attractive, low-maintenance plant that offers so much more than just looks. Its sap has healing properties, making it a valuable addition to any wellness routine. Aloe Vera thrives in bright, indirect sunlight and should be watered once every two weeks.
Spider Plant
The spider plant is a classic trailing plant that can bring a touch of greenery to your patio. They can thrive in low to bright light conditions and are known to help purify the air, making them a great addition to your outdoor space. The spider plant should be watered once a week or when the top inch of soil is dry.
Pothos
Pothos is a vine-like plant that is known for its hardiness and easy-to-grow nature. It can thrive in low light conditions, making it ideal for balconies and patios that don't receive a lot of sunlight. Pothos should be watered once a week or when the top inch of soil is dry.
Conclusion
Adding patio plants is a great way to bring life into your outdoor space. When choosing plants, it's important to select ones that are easy to maintain, so you can enjoy them without the stress of keeping them alive. The plants mentioned in this blog are all low-maintenance and can thrive in a range of conditions. So, whether you have a green thumb or are new to the world of gardening, these plants are sure to brighten up your patio while requiring minimal effort.
Are you seeking for apartments for rent in Yulee, FL? Contact The Lofts at Wildlight to schedule a personal tour.