Easy Tricks for Choosing the Best Floor Plan for Your New Apartment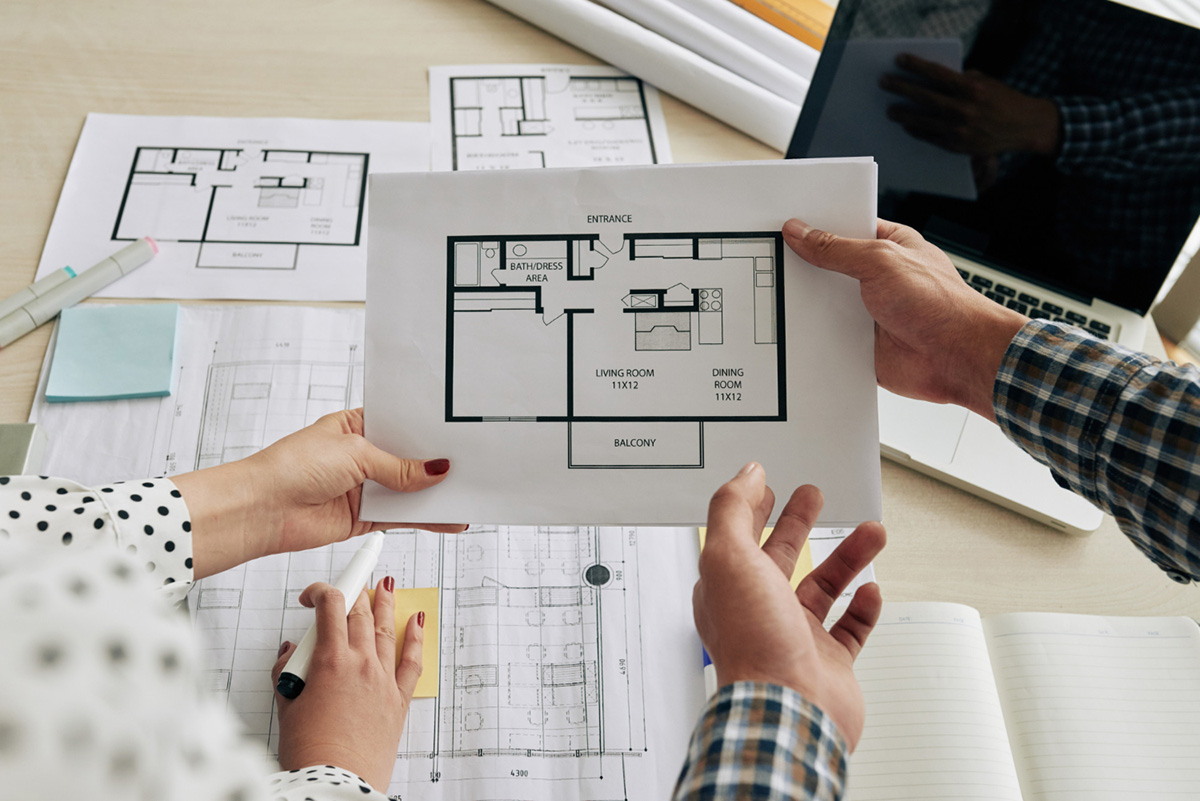 Moving into a new apartment can be an exciting yet overwhelming experience. One of the most crucial decisions you need to make is choosing the best floor plan. It determines how comfortable and functional your new space will be. With the endless options of floor plans, it is easy to get lost in the details, and that is where this blog post comes in. Here, we will take a look at some easy tricks that will help you choose the best floor plan for your new apartment.
1. Analyze your Lifestyle
The first step in choosing the best floor plan for your new apartment is analyzing your lifestyle. Ask yourself how you spend your day and what activities you usually engage in at home. If you work from home, you should prioritize finding a floor plan that has a dedicated workspace. If you love hosting guests, look for an apartment with an open floor plan that allows easy movement and conversation. The key is to choose a floor plan that complements your lifestyle.
2. Consider Room Sizes and Layouts
The next thing you want to consider is the size and layout of the rooms. You do not want to choose a floor plan with cramped bedrooms or a tiny living room. If you have large furniture, you want to ensure that your new apartment can accommodate them. Consider the flow of the apartment and how your furniture will fit in the space. Pro tip: use a blueprint or a floor plan creator tool to create a virtual tour of your new apartment.
3. Check for Storage Space
Storage has a significant impact on the functionality and organization of your space. Make sure to choose a floor plan with ample storage space, such as a walk-in closet in the bedroom or a pantry in the kitchen. Having enough storage will keep your apartment clutter-free, and you will have an easier time finding things.
4. Take Advantage of Natural Light
Lighting plays a vital role in creating a comfortable and inviting living space. When choosing a floor plan, consider the direction of the sun and how it affects the lighting in the apartment. Look for floor plans that have windows that allow natural light to enter and brighten up the room. A well-lit apartment is not only aesthetically pleasing but also has health benefits.
5. Don't Forget the Location
Lastly, the location of your apartment has a huge impact on the floor plan you choose. If you are in a busy city, you want to consider a floor plan that minimizes noise disturbances. On the other hand, if you are in a serene environment, you may want to choose a floor plan that allows better views of the scenery. Additionally, be mindful of the proximity to amenities such as grocery stores, schools, and hospitals.
Conclusion
Choosing the best floor plan for your new apartment can be a daunting task. However, with the tips shared in this blog post, the process will be much more manageable. Remember to analyze your lifestyle, consider room sizes and layouts, check for storage space, take advantage of natural light, and consider the location when choosing a floor plan. These simple tricks will ensure that you find a floor plan that complements your lifestyle and meets all your needs. At The Lofts at Wildlight, we have a variety of floor plans for apartments for rent in Yulee, FL, suited to all tastes and preferences. Contact us today to schedule a personal tour and find your ideal apartment.