Downsizing to a Smaller Apartment: Tips to Make the Transition Smoother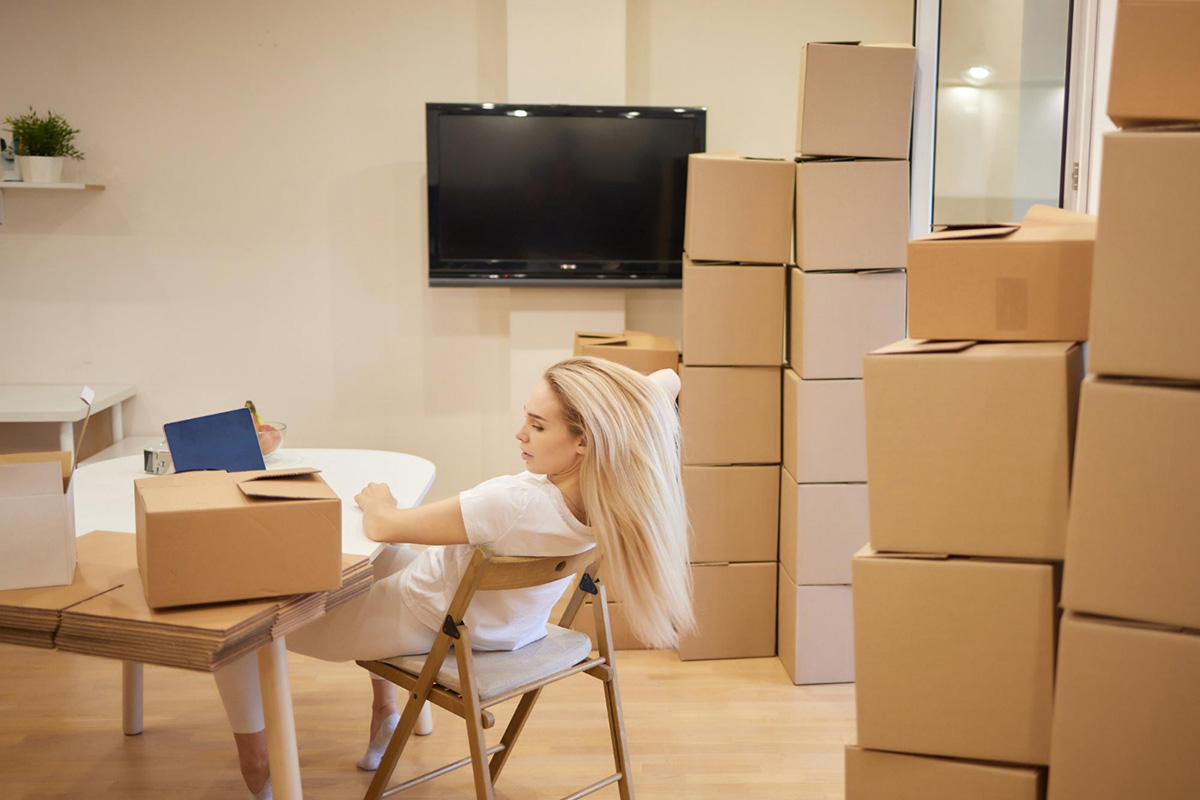 Moving from a larger apartment to a smaller one is a daunting task that can be emotionally charged. Downsizing can even be difficult for those who are excited about the idea of starting fresh in a new location. The process of reducing your belongings and deciding what to pack and what to discard is challenging for anyone. However, with proper planning and preparation, downsizing to a smaller apartment can be a smooth transition. In this blog post, we will provide you with tips to help you successfully downsize to a smaller apartment.
1. Start early and create a plan.
Downsizing to a smaller apartment is not something that can be done spontaneously. You have to start early and create a plan. Begin by creating a timeline for the move, and set achievable goals for each step. For example, start with decluttering your current home and identifying the items you want to take with you. Divide your belongings into categories such as "keep", "sell", "donate", and "throw away". By creating such classifications, you will have a clearer idea of what furniture, clothes, and household items you want to keep as you downsize.
2. Decluttering is key when Downsizing.
Decluttering is the cornerstone of downsizing. This is the point at which you can determine which possessions are significant and which can be discarded. A good way to decide whether an object is indispensable is to ask yourself if it "sparks joy" in your life. For example, Marie Kondo's infamous KonMari method suggests keeping only the things that make you happy. This method provides clarity and helps you recognize the items that are most important to you. By doing so, you can reduce clutter and free up space, making it easier to decide what to pack and what to discard.
3. Measure your new apartment to plan your space.
Before you even pack a single box, it's essential to know how much space you have in your new apartment. Taking measurements of your prospective new home and its rooms will help you plan how to use your space. The size and layout of your new apartment will determine which furniture items you can move in. By measuring your future home, you'll reduce the likelihood of clutter and overcrowding in your new space.
4. Consider the Way you will store your possessions.
When downsizing, it's essential to keep in mind that your new apartment will have less storage space than your current home. Keep your storage in mind when deciding on what to pack and bring along. Make sure to invest in smart storage solutions, such as coffee tables with built-in storage and beds with under-bed drawers. This will help you maximize your space while still maintaining some organization.
5. Get Help if Needed.
Downsizing can be challenging and time-consuming if tackled alone. You might consider hiring a professional moving company. Ensure you hire a reputable company and make sure they have good reviews before signing any contracts.
Conclusion
Downsizing your home is a significant transition, and it's crucial to approach it with the right mindset and preparation. Start the process early, declutter regularly, and plan out your space. Consider the available storage solutions, and if you need the help of a moving company, do the necessary research. By implementing these tips, your downsizing experience will be less stressful, and you can look forward to starting fresh in your new space. Are you looking for apartments for rent in Jacksonville, FL? Contact The Lofts at Wildlight today to schedule a personal tour.