Creative Storage Ideas for Small Apartments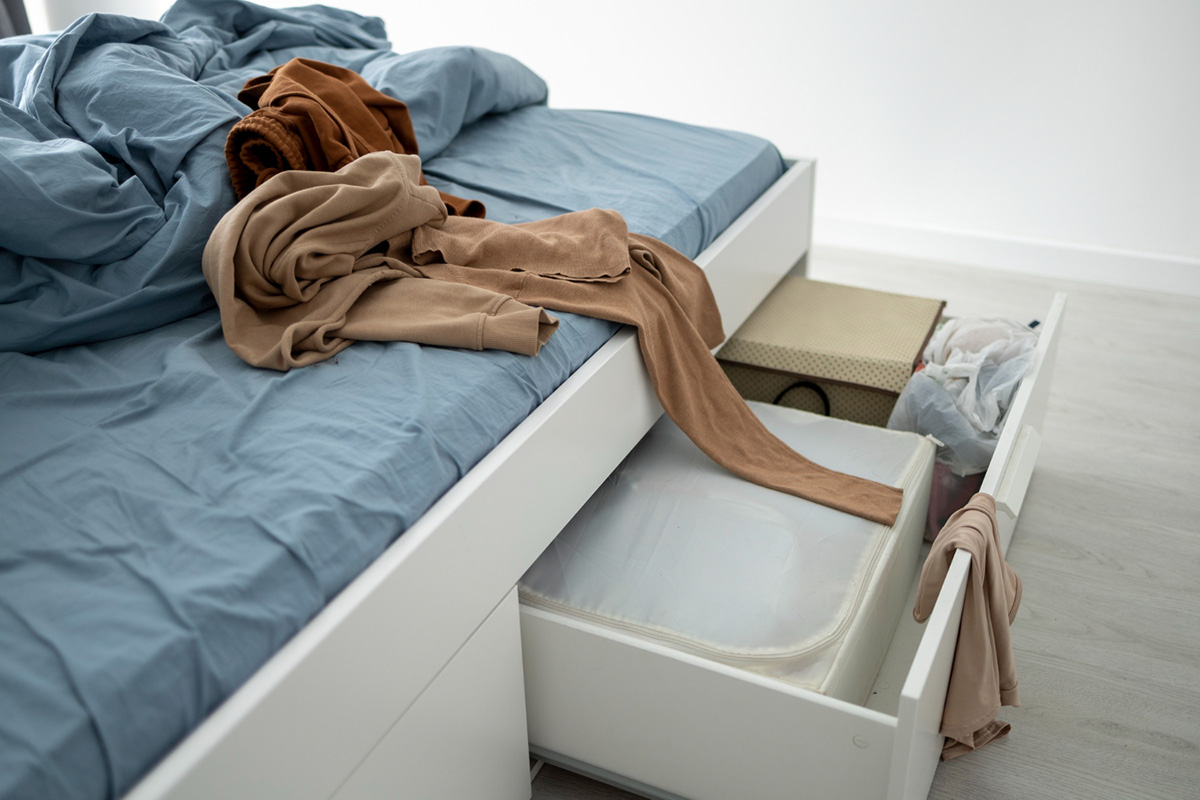 If you live in a small apartment, chances are you're already familiar with the challenges of limited storage space. But that doesn't mean you have to sacrifice style or give up on ever having enough room to store your belongings. There are plenty of creative storage solutions out there that can help you make the most of even the tiniest apartments. Here are some surprising small apartment storage ideas that will help make your place feel larger and more organized.

Under-the-Bed Storage Solutions
Under-the-bed boxes are a great way to maximize storage without taking up any extra floor space. These plastic containers come in all shapes and sizes, so you can store everything from clothes and shoes to seasonal decorations and extra linens. For an added bonus, look for rolling bins with wheels so you can easily pull them out when needed.
Hang Your Clothes
If closet space is at a premium in your apartment, get creative by hanging up items such as coats and bags instead of cramming them into overcrowded closets or drawers. You can also purchase racks specifically designed to hang clothing like dresses, suits, and shirts—just be sure to measure carefully before buying anything! Bonus tip: Hang hooks on the back of your bedroom door to store jewelry or scarves without taking up any extra room.
Repurpose Furniture
One of the best ways to make use of every inch of space in a small apartment is by repurposing furniture for storage purposes. A large chest of drawers can be used as an entertainment center or even a bookshelf; an ottoman makes for a great makeshift coffee table; and nightstands tucked away in corners provide excellent places for storing blankets or other items that don't need to be seen all the time.
Conclusion
Are you looking for apartments for rent in Yulee, FL? The Lofts at Wildlight offers spacious one-, two-, and three-bedroom luxury apartments with plenty of room for all your belongings—and these clever storage hacks will help keep it organized! Contact us today to schedule a tour and learn more about these amazing living spaces available now!