Cleaning Checklist Guide for Renters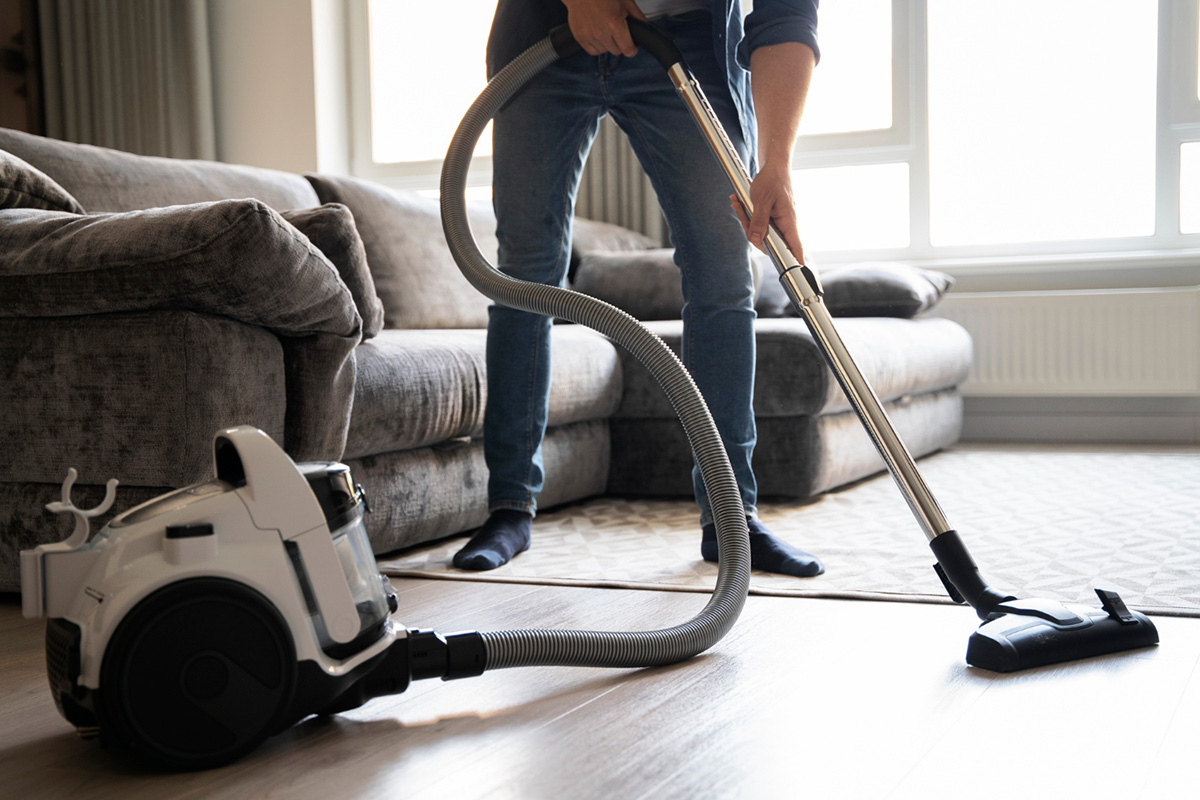 Moving to a new place can be exciting and overwhelming at the same time. Amidst all the excitement, cleaning your new rental space might not be the most thrilling task on your agenda. However, it is necessary that you leave your rented space clean and tidy before moving out. Not only is it a requirement in most lease agreements, but it can also help you get your security deposit back. So, whether you're moving out or moving in, here's a comprehensive cleaning checklist for renters to ensure your rental space is sparkling clean and ready for the next tenant.
1. Start with the basics
Begin your cleaning process by decluttering the entire space. Pack and remove all your belongings, and throw away any items that are broken or unusable. Dust all surfaces, including shelves, windowsills, and baseboards. Clean the windows and mirrors, and vacuum or mop the floors. Don't forget to wipe down switches, knobs, and handles as they are often touched but rarely cleaned.
2. Pay Attention to the Kitchen
The kitchen is usually the most challenging place to clean, but it's also the most important. Start with cleaning the countertops, cabinets, and drawers. Don't forget to clean the outside of appliances like the refrigerator, dishwasher, and oven, and also the inside of the microwave. Scrub the sink and drain with a disinfectant to remove any buildup caused by grease and soap. Lastly, clean the floor thoroughly and replace any broken tiles.
3. Bathroom Cleaning
The bathroom is a breeding ground for germs. To protect yourself and others, clean the bathroom regularly. Scrub the shower, bathtub, sink, toilet, and tiles with a disinfectant. Clean the mirrors and fixtures, and don't forget to wash the shower curtains, bath mats, and towels. Remove any mold or mildew around the drains or fittings, and ensure that the exhaust fan is clean and functioning well.
4. Tackle the Bedrooms
Cleaning your bedroom can be a piece of cake if you follow an organized plan. Start by stripping the bed and washing all your bedding, including pillows and blankets. Clean the windows, mirrors, and lamps, and dust all the surfaces and furnishings. Finally, vacuum or dust the floors, and move onto the next room.
5. The Final Touches
Now that you have cleaned all the rooms in your rental space, it's time to add some final touches. Replace any burnt-out light bulbs, touch up any damaged walls, and replace any broken fixtures. Don't forget to check the smoke detectors and carbon monoxide detectors to ensure they are functional and have fresh batteries. Lastly, don't forget to dispose of all trash in the designated area.
Conclusion
Cleaning your rental space may seem like an enormous task, but with this comprehensive checklist, you can be sure that every corner of your rental space is well cleaned. Remember that cleaning your rental space is not only a requirement of most lease agreements but also a way to leave a good impression on the landlord. By following this checklist, you can move out with confidence, knowing that you've left a clean slate for the next tenant, or move-in knowing that you've got a clean and healthy space to enjoy. If you're looking for apartments for rent in Yulee, FL, contact The Lofts At Wildlight today to schedule a personal tour.