Achieving Your Fitness Goals with Tips on Working Out at Home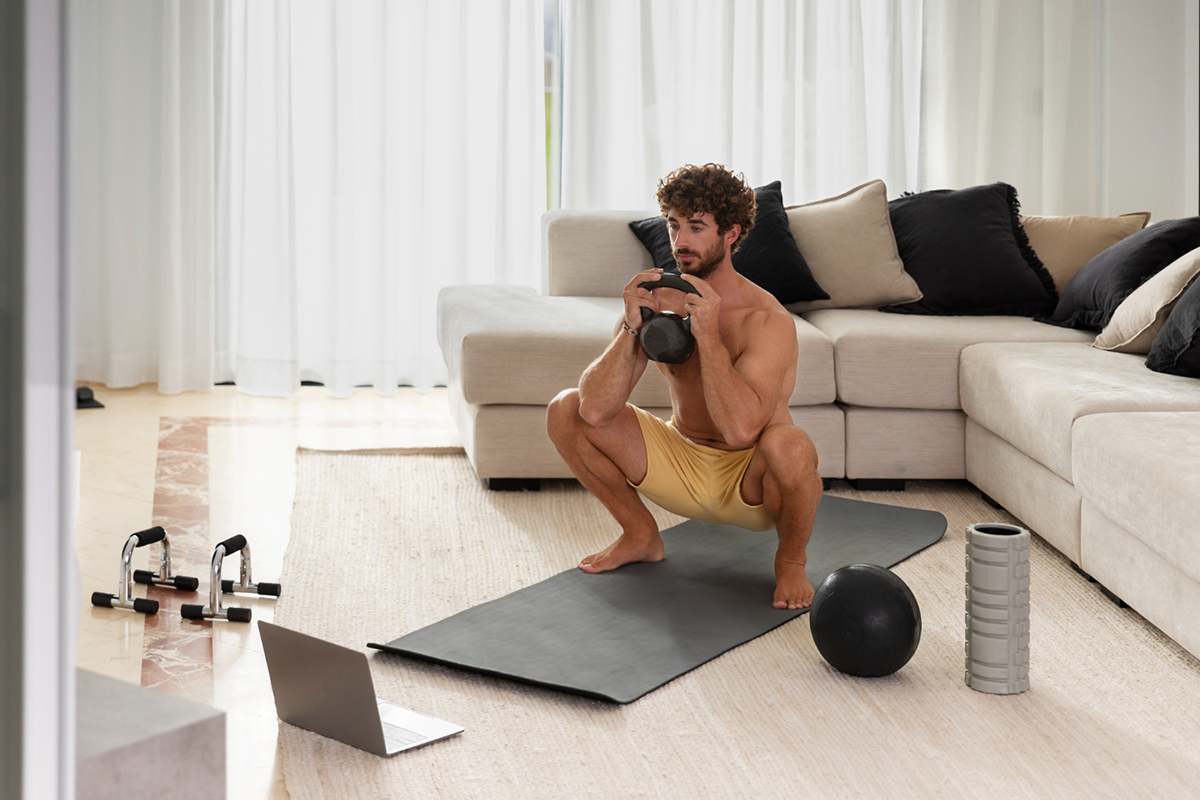 Staying physically active is crucial to maintaining optimal health and wellness. However, making time to go to the gym, paying for a monthly gym membership, or purchasing gym equipment can be challenging, especially when you live in apartments for rent in Yulee, FL that lacks the space to create a home gym. Fortunately, working out at home can be as beneficial as going to the gym, plus it comes with the convenience of schedules that work for you. In this article, we will be looking at tips to make working out at home more effective, enjoyable, and less daunting.
Create a specific workout plan
Dedicating time for a workout requires planning. To have an effective workout, it's important to have a clear workout plan that incorporates exercises that target specific areas of the body. Customize the amount of time for each exercise and the number of repetitions required based on the level of expertise. For instance, you may start with compound exercises that target several muscle groups or choose split days that allow concentrating on each muscle group per day. Creating a workout plan can help provide a visual guide of what needs to be done, so it's essential to ensure it's inclusive of all workouts to be completed to meet the fitness goals.
Equip yourself with the necessary workout gears
Investing in basic workout gears can significantly improve one's workout experience. The beauty of working out at home is that you get to choose what you want to wear comfortably. Ensure the clothes are breathable, lightweight, and comfortable since it can have an impact on your body temperature during a workout. Additionally, if you plan to incorporate cardio, resistance, and stretch exercises, purchase the necessary equipment required such as resistance bands, skipping rope, dumbbells, jump ropes to name a few.
Create a workout-friendly environment
Creating a workout-friendly environment can improve the ambiance for working out at home. Ensure adequate lighting and ventilation is available, plus ensure there is enough space to move around freely. A good environment should provide a serene and calming background with no distractions from television or house chores. Additionally, creating a playlist of your favorite music can help get you in a workout mood.
Identify a workout accountability partner
Having a workout accountability partner can be useful in ensuring you adhere to your workout routine. Partnering with someone who has similar fitness goals can create a healthy competition beneficial to both parties. You can also motivate each other and push yourselves to reach greater heights together. Having an accountability partner can also improve camaraderie, making workouts more fun and enjoyable.
Monitor progress with a tracking system
Traditional workout journals are a great way of monitoring progress, and they are still relevant today. Tracking the weight, reps, and sets used in each exercise can help you determine progress, add variation to your workout, and ensure you don't skip any exercise. Tracking your fitness progress on a regular basis offers a sense of accomplishment and helps achieve your ultimate fitness goals.
Conclusion:
Working out at home takes dedication, discipline, and a structured plan. Fortunately, with the tips shared in this article, you can make working out at home more enjoyable, effective, and achievable. From creating a specific workout plan to equipping yourself with the necessary workout gears, creating a workout-friendly environment to identifying a workout accountability partner, and monitoring progress with a tracking system, you're certain to get the most out of your home workout sessions. The Lofts at Wildlight, in Yulee, FL, offer modernized apartments equipped with necessary facilities to make working out at home comfortable and convenient. Reach out to schedule a personal tour today!