Achieving Popular Interior Design Trends in Your Apartment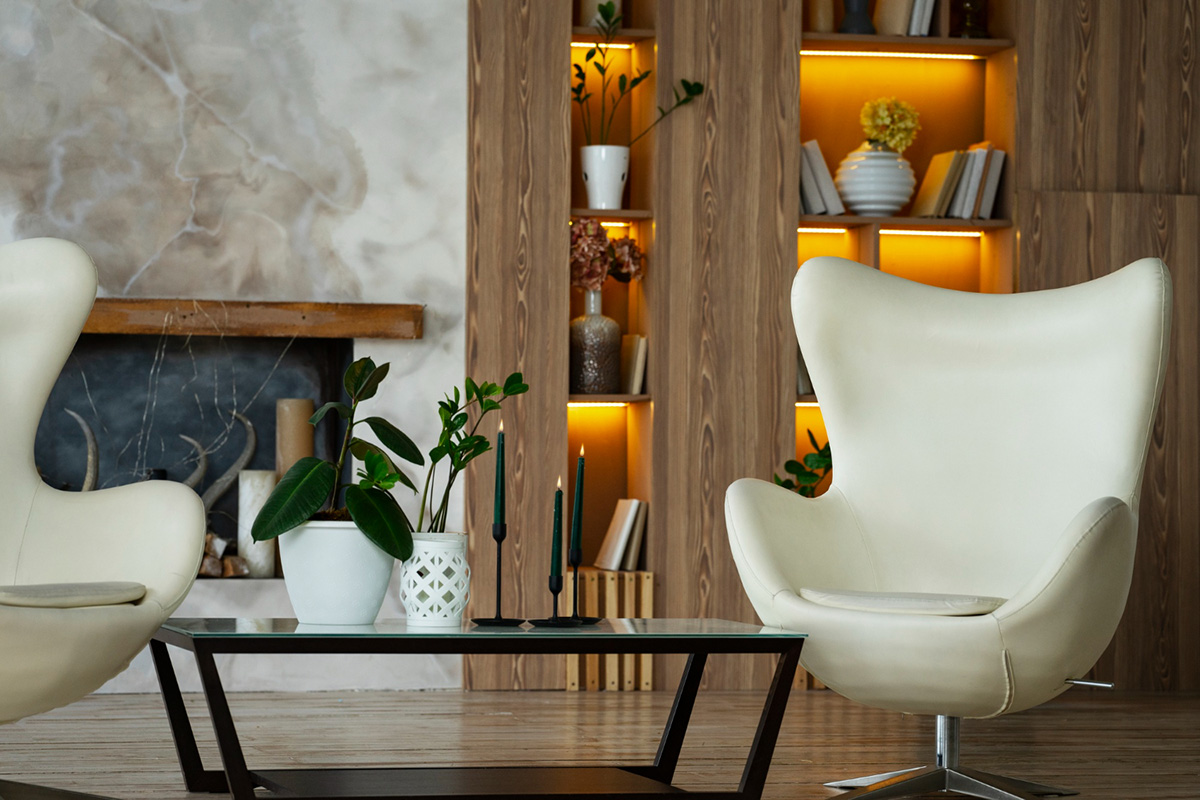 Your apartment is your haven, your personal sanctuary, and the place you call home. It's important to make it feel that way, and one of the best ways to do this is by incorporating popular interior design trends. Whether you're moving into a new apartment or simply looking for new ways to refresh your living space, we've put together a guide to help you achieve these trends. Read on to discover tips on how to achieve popular interior design trends in your apartment.

1. Embrace Neutral Colors
One of the most popular interior design trends today is creating a bright, airy space with light-colored walls and neutral accents. Embracing neutral colors instantly creates a calming atmosphere, making your apartment feel more relaxing. Shades of white, beige, and gray are perfect choices for walls and can be complemented with soft-colored throw pillows, curtains, and area rugs.
2. Incorporate Natural Elements
Nature-inspired interiors are all the rage nowadays, and incorporating natural elements like wood, plants, and stones can help promote a sense of peace and well-being in your apartment. Adding indoor plants, flower arrangements, and wood furniture pieces can provide a cozy yet stylish feeling. Incorporating natural lighting sources can also help bring the outside-in and give your space a sense of calmness.
3. Minimalistic Style
Minimalistic design is a popular trend in 2022. It allows you to declutter and can visually enlarge your apartment. Opt for functional furniture that doubles as storage spaces like a storage ottoman or a coffee table. Then, add smaller decor items that add personality so as not to have a stark, toothless design. Keep it simple by choosing a few statement pieces and allow them to be the focal points of your apartment's interiors.
4. Add Art to Your Walls
Art is a great way to spruce up any room and to add a touch of personality. It can be a painting, abstract art, or a photograph. Add wall art that speaks to you and your personal aesthetic taste. You can incorporate bold patterns and colors around your chosen art to create a striking accent. Avoid overloading your walls with too much decor; it can make your space feel crowded.
5. Mix and Match Textures
Textured decor can add a sense of depth and personality to your apartment. If you have leather couches, add a faux fur or woven throw pillow. Consider textured walls or adding a rug with different shades of color to add depth. Texture can be found in every corner of your apartment from the walls, ceiling, furniture, rugs, curtains, and bedding. Mixing up textures offers an extra layer of depth to your apartment's interiors.
Conclusion
There are many popular interior design trends in 2022 that you can use to spruce up your apartment. By embracing neutral colors, incorporating natural elements, utilizing minimalist designs, adding wall art alongside a mix and match of textures, your living space can significantly transform. It's essential to create a living space that you feel comfortable and relaxed in which is why incorporating these tips is vital. Now that you've gathered a few insights, go ahead and put them to use, so your apartment becomes your haven, your sanctuary. If you're looking for apartments for rent in Jacksonville, FL ,contact The Lofts at Wildlight today to schedule a personal tour.