5 Ways to Create a Welcoming Entryway in Your Apartment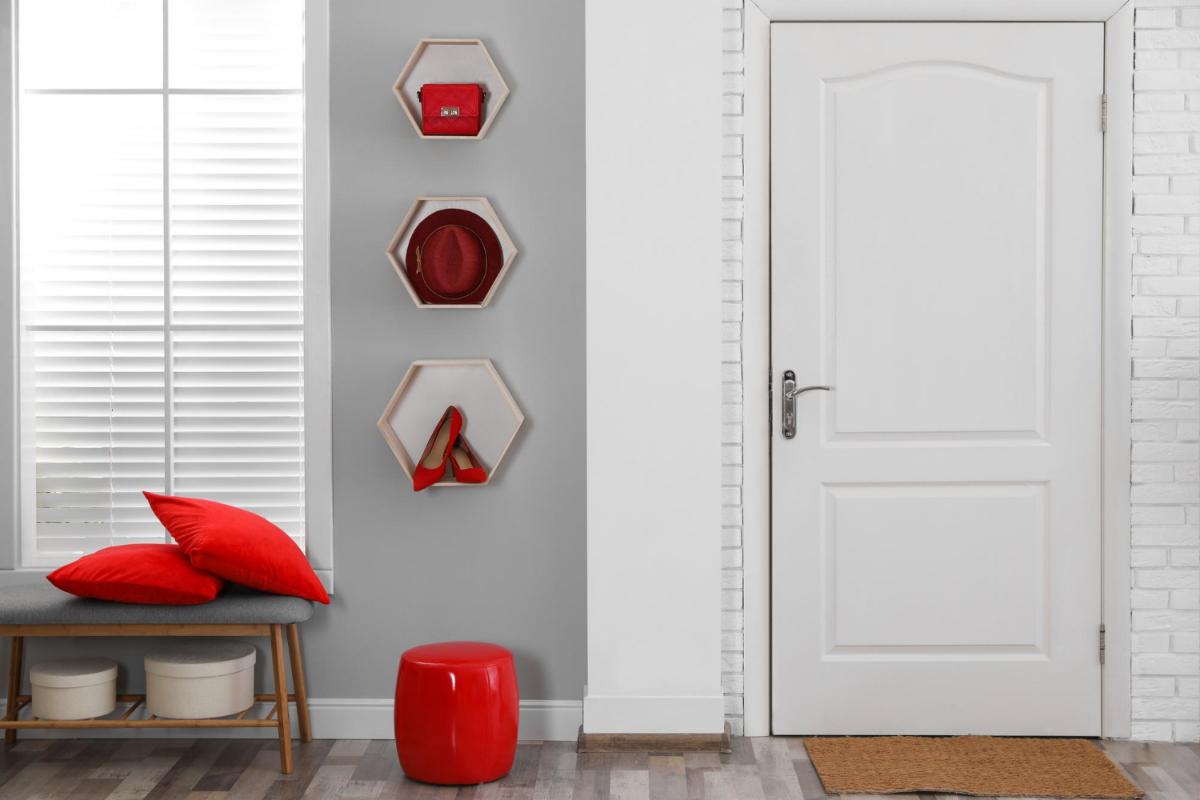 Are you wondering how to create a welcoming entrance to your apartment? Do you want to add functionality to your apartment entryway? Whether you have a small space inside your doorway or you have a large hallway, you want to feel welcomed when you get home to your apartment. At our apartments for rent in Yulee, FL, our residents get creative by adding both functionality and style to their spaces. These are a few ways that you can create a welcoming entryway in your apartment.
Add a Bench
Adding a bench to your entryway is not only a comfortable option, but it is also a way to create intrigue in the space. When you are taking off your shoes, you can sit down to do without having to bend over or sit uncomfortably on the floor. You can choose the bench that best matches your aesthetic, or you can choose one that offers additional storage by opening or having shelves on the outside.
Add Some Texture
Many people love to add texture to their entryway as a way to visually divide the space. You can add texture by hanging wall art or using a paint technique on the walls. If you do not want to change the walls, you can simply add woven baskets for storage or just different textiles with furniture. These can create an interesting design as soon as you enter your home.
Create a Focal Point
Even if you have a narrow hallway into your apartment, you can create a focal point with a simple statement. Add a statement piece of furniture, like a gold table or large flowerpot, that will be a conversation piece. While these pieces may be more expensive, you can get creative with DIY or simply splurge to make this a moment to come home each day.
Hang a Mirror
If you have a small entryway, you can hang a mirror to give the illusion of more space. Also, this adds a functional element to your space, as you can check your appearance before you leave each morning. Mirrors also help to reflect light, so it can add a feeling of brightness into an otherwise dark space in your apartment.
Implement Creative Storage Options
Many people get creative with their storage options in their entryway. If you have enough space, you can add a small bookshelf to display some of your favorite titles. Add a console table that you can decorate for the seasons, store your keys, or just display family pictures. These touches will add a touch of home to your space, which will make you feel even more welcome when you come home.
These are a few ways that you can create a welcoming entryway in your apartment. Even if you only have a small space, you can still make it a special place to greet you after a long day. If you are looking for quality apartments for rent in Yulee, FL, check out The Lofts at Wildlight. Contact us to schedule a tour of our apartment complex to see for yourself today.