Straightforward Tips for Being the Perfect Apartment Pet Owner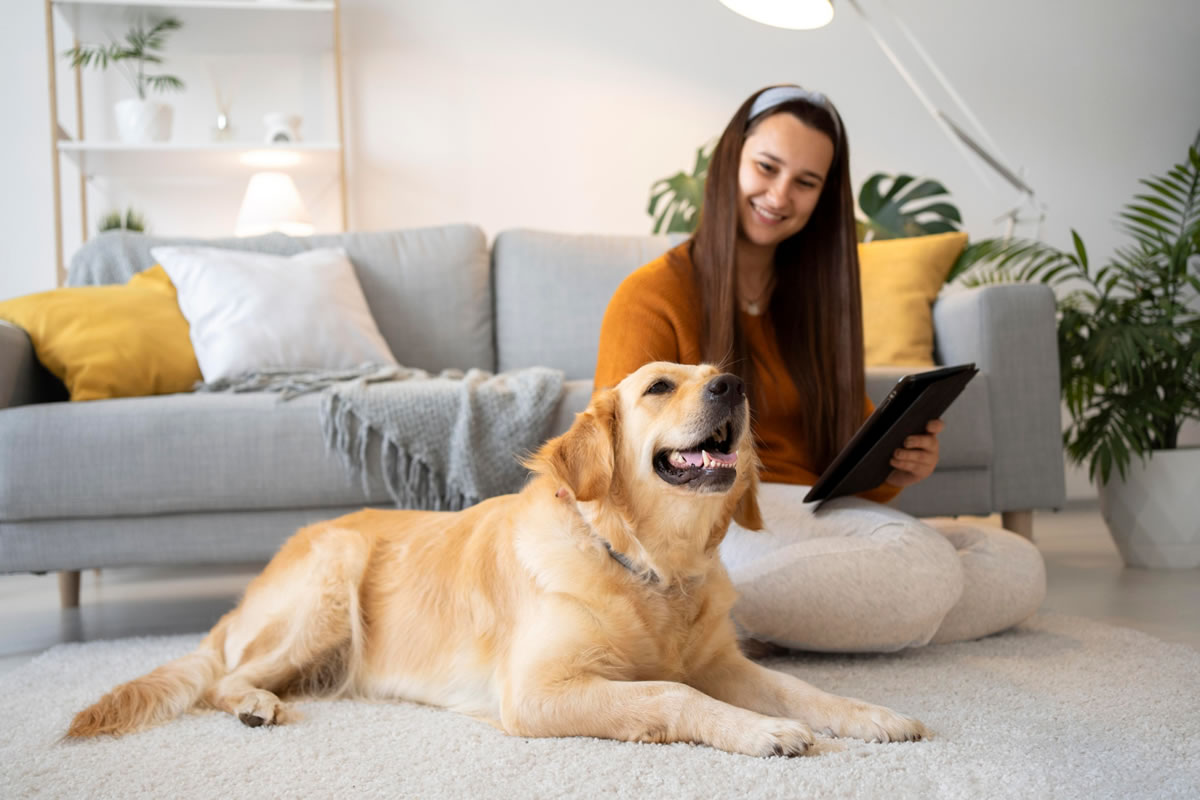 Most pet owners refuse to accept that their furry companions are anything but perfect. But in an apartment building, pets can be an annoyance to fellow residents if they don't observe proper etiquette rules.
Whether your pet is professionally trained, it's essential to be on point concerning their behavior consistently. These four essential tips from experts at our apartments in Jacksonville, FL, will help you keep your pet under control when residing in a multi-household complex.
1. Know where they can use the bathroom
By far the most essential rule, there's no excuse for not picking up after your pooch. Instead, be considerate to your neighbors by picking up and throwing away your dog's waste in an appointed trash can. If your apartment complex doesn't provide bags to pick up the garbage, you can utilize grocery bags or buy your own at a local pet supply store.
2. Unleash their energy
Luckily, most apartment complexes are equipped with dog parks, a valuable amenity that permits your pet to run and blow off the steam built up from living cooped up indoors.
Instead of playing fetch with your pup in your apartment and disturbing your neighbors below, take them outside to the dog run, where they can race freely and safely. If your complex has no dog park, leash them up and take them for a long walk. It will offer you both a world of good, and your puppy will be tired and quiet when you get back.
3. Keep your dog under control
While you may adore your pet, that doesn't mean the neighbors will. So keep your dog on a leash in all common areas. In fact, many apartments note in the lease that all pets must be on a leash outside your unit. If your dog approaches a neighbor without their permission, be courteous and apologize until they confirm that your pet's conduct is welcome.
It's also essential to control their barking. Many noises can occur throughout the complex that might scare your pet. Once you've evaluated the situation, use training tactics to lessen the barking. Be sure to reward your pet with homemade treats with an easy recipe as soon as their barking stops.
4. Keep it clean
Picking up your dog's poop is not the only mess you must be aware of. Wipe your dog's paws before entering your lobby. Fellow tenants will not enjoy seeing your pet track in mud and grass from their outdoor adventures.
If your pet is inclined to shedding, pay attention to the hallways and elevators. Sweep up any of your pet's hair you notice. The same goes for drool, vomit, or the occasional accident that might happen in a common space.
Apartment living doesn't always loan itself well to caring for a pet but following these essential etiquette tips will help alleviate the struggles. It's essential to keep your dog happy but don't do it at the cost of your neighbors. Instead, compromise and discover solutions that benefit everyone. Then contact us when you need apartments in Jacksonville, FL. We want to be your next home.