Pairing Wonderful Jacksonville Craft Beers with Your Favorite Meals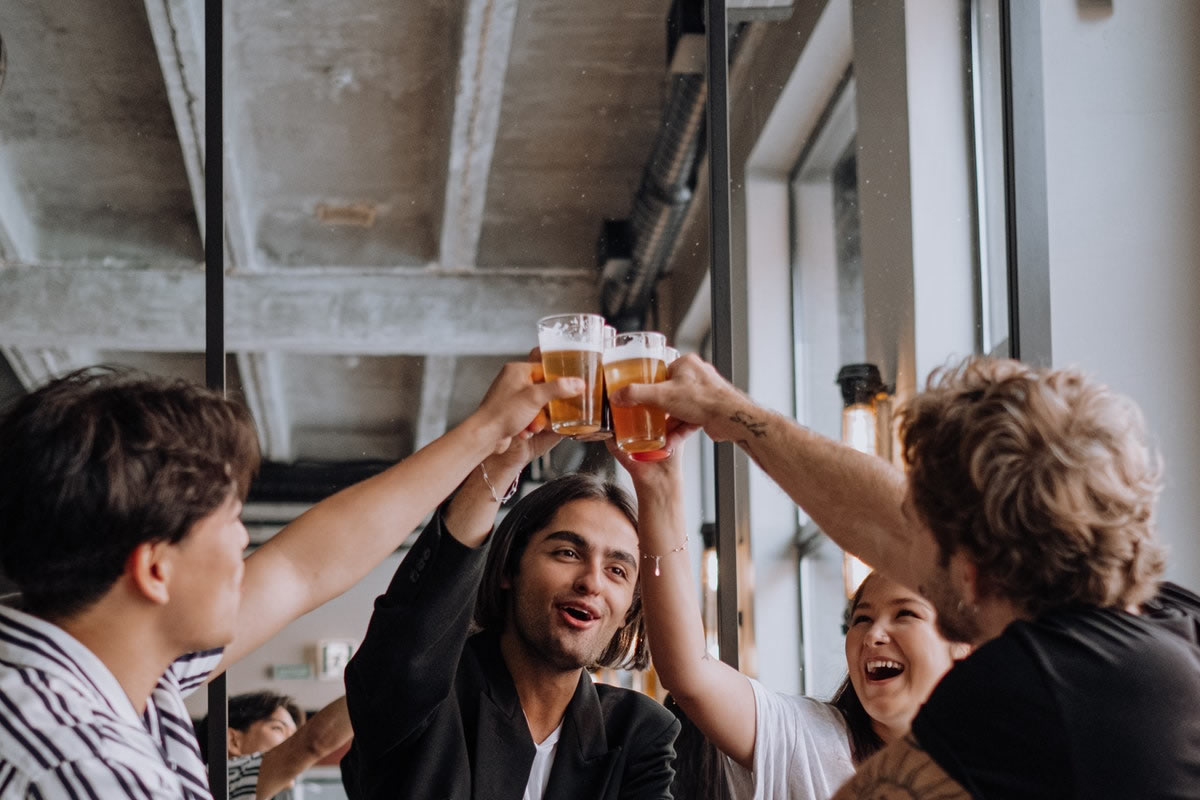 When you live in a spacious apartment in Jacksonville, Florida, like those found at Lofts at Wildlight, there is no need to go out for an expensive night on the town. Just pair your favorite meal that you cook in your apartment or the beautifully landscaped grilling area. While almost everyone knows that red meat pairs with red wine and fish with white wine, it takes a little more talent to choose Jacksonville craft beers to pair with your favorite meals. Here are some tips to get you started.
Salads or Bratwurst
If your menu is a beautiful salad or bratwurst cooked on the grill, then consider a blonde ale. A Belgian-style blonde ale, like those available from Engine 15 Brewing Company, may be the perfect answer because of its fruity esters. If you are watching calories, then you may want to get the delicious King Street Light Lager. You may also want to consider the Ragin' Blonde from Veterans United Craft Brewery.
Seafood
If you plan on grilling seafood or fixing it in your kitchen, then consider pairing it with an American wheat style beer. This medium beer is usually very carbonated and has a moderate amount of alcohol. If you are looking for a local craft brew with a unique twist, then consider Big John's Apricot Wheat from Bold City Brewery. You may also want to consider Westbury Wheat from Ragtime Tavern.
Burgers
When you live at the Lofts at Wildlight in Jacksonville, it is easy to throw a burger on the grill. If you do, then consider one of the locally-sourced brown ales. You may want to consider the Brierwood Brown from Wicked Barley Brewing Company with its hints of chocolate and caramel or the European St. Ale from the European Street Café.
Spicy Foods
If you are cooking a Tex-Mex, Mexican, or Spanish meal, then an IPA may be the perfect choice because of the amount of hops in these drinks gives them a stronger taste. Many people find that this style of beer is their favorite. A unique choice that is worth checking out is the Nonchalant Green Coffee IPA from Aardwolf Brewing Company. You may also want to consider the Hop Banshee from Veterans Brewery if you are looking for an IPA with a strong hops flavor.
While you can find many of these local craft beers at liquor stores in Jacksonville, you may need to order a growler from the brewery to try others. While deciding on the right drink and food pairing may seem complicated, one decision is incredibly simple. Make your next move to Lofts at Wildlight Apartments in Jacksonville. You will love their spacious kitchens with all types of modern conveniences built into them. Contact us today for more information!