6 Tips for Decorating an Apartment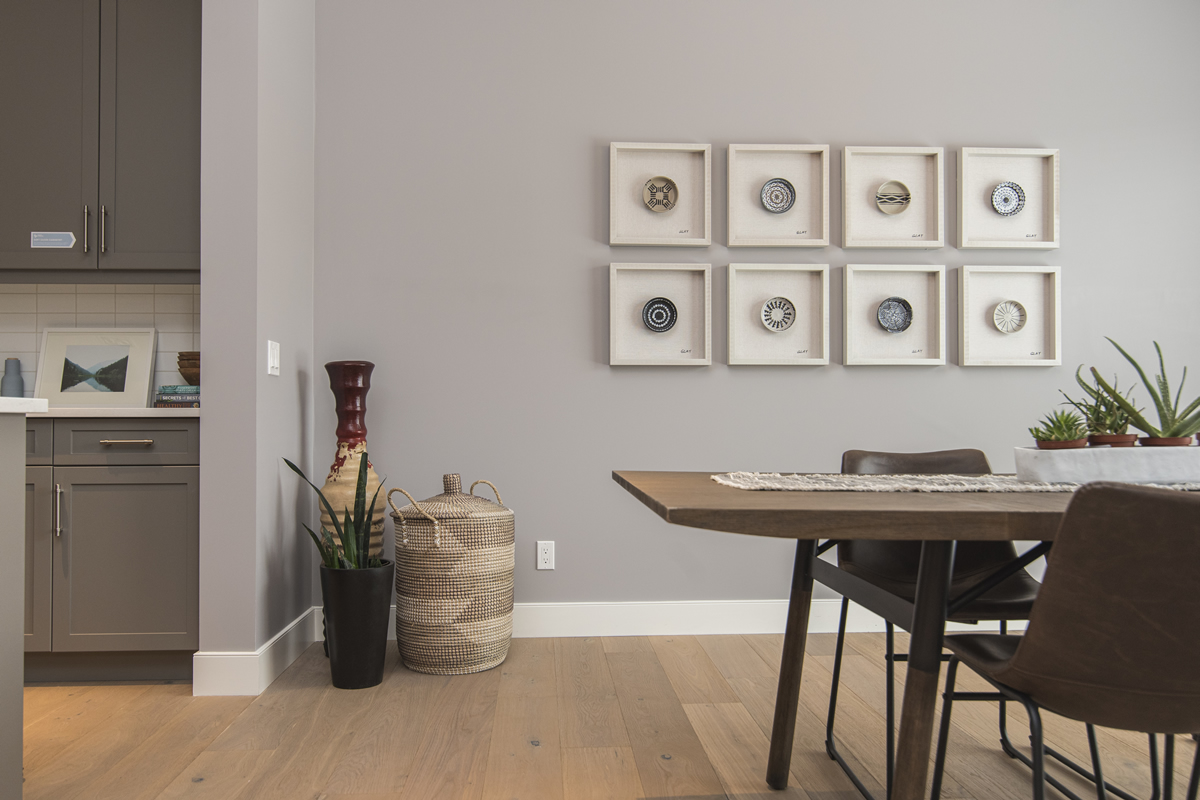 There are plenty of apartment decorating ideas on the internet. The design of your rental unit will depend a lot upon the space you have to work with. Is it a small space that you want to make seem more significant? Or is it a large area that lacks sufficient natural light? You likely cannot make any substantial renovation changes as a renter, but decorating well doesn't require massive, permanent changes. Anything from wall art to window treatments and side tables can make a difference in how your apartment feels and how you feel while you live there.
It is essential to determine the elements that will complement each other well and significantly impact your living area. If you are interested in enhancing your living space, experts from our apartments in Yulee, FL, offer these tips for designing your space:
Use area rugs to define spaces
When you live in open floor plan style small spaces like studio apartments, you can use area rugs to define the separate areas of a room. For example, a carpet by the bed represents the boundaries of your sleeping area, while the rug near your couch defines your social zone. An area rug is a stylish and straightforward way to define different spaces within your apartment. Still, you can also utilize dividers to delineate your spaces more traditionally.
Use mirrors
A great design trick for small spaces is to make good use of mirrors. Mirrors can reflect light and open up cramped spaces. For example, hanging a mirror near a window in a small bathroom or dining room can make the area feel brighter and more prominent. Likewise, tall mirrors can be utilized to bring illumination to darker parts of a room and make a ceiling feel higher.
Create a gallery wall
Hanging puzzles, paintings, photos, and other artistic elements on empty walls will give depth and interest, even when there is little space to work with. Likewise, you can fill open spaces with color and character using a gallery wall to display things and keep them out of the way.
Be smart about storage
Be creative with storage space use. Pegboards, shelving, hidden or stackable storage, and collapsible furniture can help keep stuff organized and out of sight in an aesthetically pleasing and neat manner. You can optimize your use of space and diminish overall clutter, allowing a more significant focus on decorative elements.
Choose a statement piece
Creating a focal point in your space, like a beautifully painted bookshelf or stylish accent rug, will draw attention to the area and away from problem areas (like an old wall heater). An accent wall can also act as a statement piece- like using a bold tapestry to attract the eye's focus.
Use patterns and colors carefully
Create a sense of cohesiveness by using similar color themes and patterns you can follow throughout your space. For example, the silver throw on your chaise lounge works with your stylish slate shower curtain in your bathroom, or the wood grain of your dining table is themed closely to the accent tables in your living room. Small cohesive elements can give the feeling of connection and wholeness, creating a relaxing and cozy living area.
These are just a few design tips for decorating an apartment. If you are looking for a new place to call home, we have apartments in Yulee, FL for rent. Contact us today to schedule your tour.