Six Lighting Tricks to Boost the Mood in Your Apartment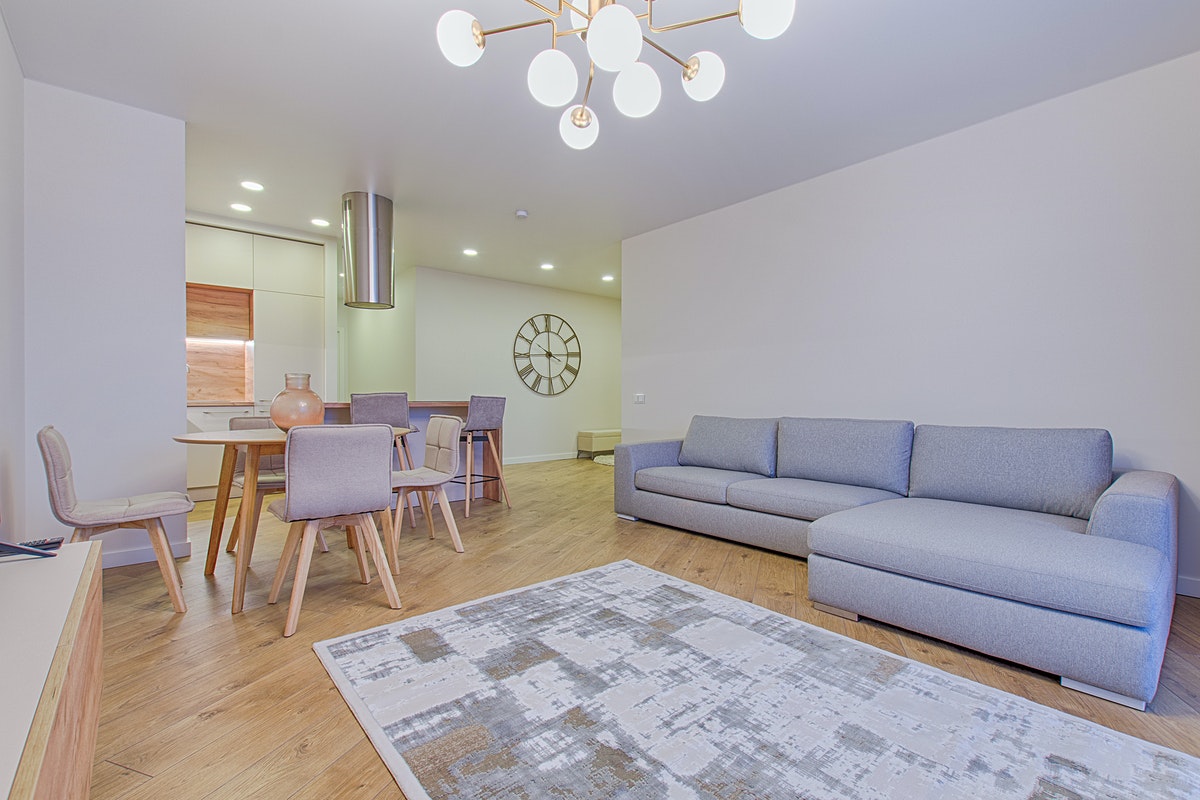 Do you want to live in an apartment that has big windows to let natural light flow freely all day long? Bright spaces can truly boost the entire mood and emotional vibe of your apartment. When you live somewhere the promotes a happy and positive mood, you will be more likely to live a happier lifestyle. These are a few simple tips to help you brighten the mood by adding light to the spaces in your apartment.
Hang String Lights
Many people associate string lights with the holidays. However, this means that you are missing out on the potential that string lights have to enhance the appearance and brightness of your space. If you have shelving units or door frames that appear to be dark, consider hanging some stylish string lights to brighten up those areas.
Use Bright Color Palettes
When you decorate your apartment with throw pillows, blankets, artwork, rugs, and other features, choose a bright color scheme. Whites, yellows, light blues, and pastels all add a light and airy feel to any home. This is especially true when you are choosing lampshades and curtains. To allow for more light to flow through these materials, you want to choose a light-colored fabric.
Let the Natural Light In
When you choose an apartment with large windows, you will be able to use the daylight to brighten up the entire space. Our apartments in Jacksonville, FL offer many large windows that allow the sun to come through all day long when you open your shades. Keep your shades open to allow natural light to flow freely through your space.
Use Mirrors to Reflect Lighting
Adding mirrors can not only make your space appear larger, but it can reflect lighting and make the area much brighter. Consider hanging mirrors adjacent to light fixtures and lamps so that they can capture the light and make the room even brighter.
Space out Your Lights
Decorating your apartment may be enjoyable, but it also needs to be practical. By spacing out your light fixtures, lamps, string lights, and other light options, you will be able to light up the entire room. Avoid cluttering one single space with too many lights, as this can create too much light in one area and not enough light in another.
Put Lamps in the Corner
Don't neglect corners when you are decorating your apartment. By placing a lamp in a corner, you will allow the light to bounce off both walls that are adjacent to it, which will filter more light into the room. This also prevents any dark corners from becoming too sleepy or losing out on functionality. End tables make great places for corner lamps, and you can even cuddle up with book on the couch right next to it when the day is over.
These are a few simple ways that you can make sure to spread the light throughout your entire apartment. If you are looking for quality apartments in Jacksonville, FL, contact The Lofts at Wildlight to hear about our available units today.