Kid-recommended Activities in Jacksonville, Florida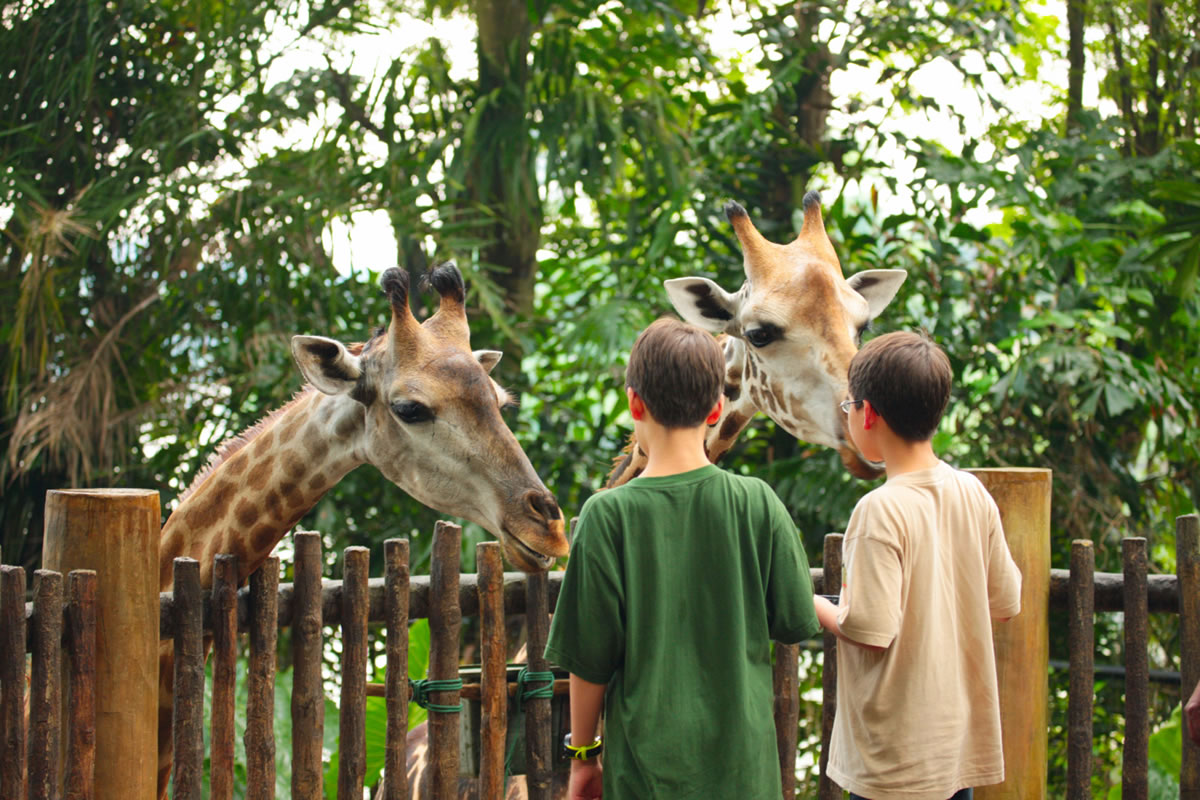 While the kids are out of school for the summer, spend some extra time building memories with them. When you live in our apartments for rent in Jacksonville, FL., there are many fun activities located very nearby.
Water-activities
Beaches, the river, and the Intracoastal Waterway, and waterparks, there are many opportunities for families to play in the water in or near Jacksonville. If your family is more active, then consider standup paddleboarding, surfing, jet skiing or sailing. If you are looking for family fun of a calmer nature, consider renting a kayak.
Arts and Culture
There are plenty of museums in Jacksonville to explore with your family. Your children will marvel as they watch Tony Ryals paint while holding the paintbrush in his mouth at the Jacksonville Landing. Everyone will want to join in the educational fun at the Jacksonville "Hands On" Children's Museum. The gardens at Cummer Museum of Arts & Gardens makes an excellent place for family photos.
Hike
There are many fantastic hiking opportunities near our pet-friendly apartments for rent in Jacksonville, FL. Head to Spanish Pond where you and your family can hike through pine flatwoods, oak hammock, and a tidal marsh. On a different day, pack along a picnic to enjoy at the Jacksonville Arboretum & Gardens where the 2-mile stabilized walkway surrounding the lake contains more than 100 labeled plants.
Animals
There are many different places that you can see held in Jacksonville throughout the summer. You may want to visit the Jacksonville Zoo with its African Forest exhibit allowing you to see great apes. The Catty Shack is a great place to see big cats, and several night safaris happen throughout the summer months. See local wildlife during a visit to the Museum of History and Science. Learn more about farming and farm animals on a tour at Celestial Farms. There are also several places to go on a horseback ride with your family. If you have little ones with short attention spans, then the Tree Hill Nature Center may be the perfect spot to visit.
History
Several places around Jacksonville will help your children or grandchildren appreciate the history of the area. You may want to take a family walk through the Historic District to see the elegant homes located there. If you have dogs and kids, then consider a visit by ferry to Kingsley Plantation. Bring along your bikes when viewing the Civil War-period earthworks at Camp Milton as this historic location connects to the Baldwin Rail Trail. Learn how the very wealthy socialized during the 1920s with a visit to the Ribault Club.
When you choose Lofts at Wildlight when looking for apartments for rent in Jacksonville, FL, these family-friendly opportunities are very nearby. Our spacious floorplans on our two- and-three-bedroom units are the perfect place for your family to spread out at home. Contact us today about our apartments for rent in Jacksonville, FL.