Create a Bedroom That is Magazine Worthy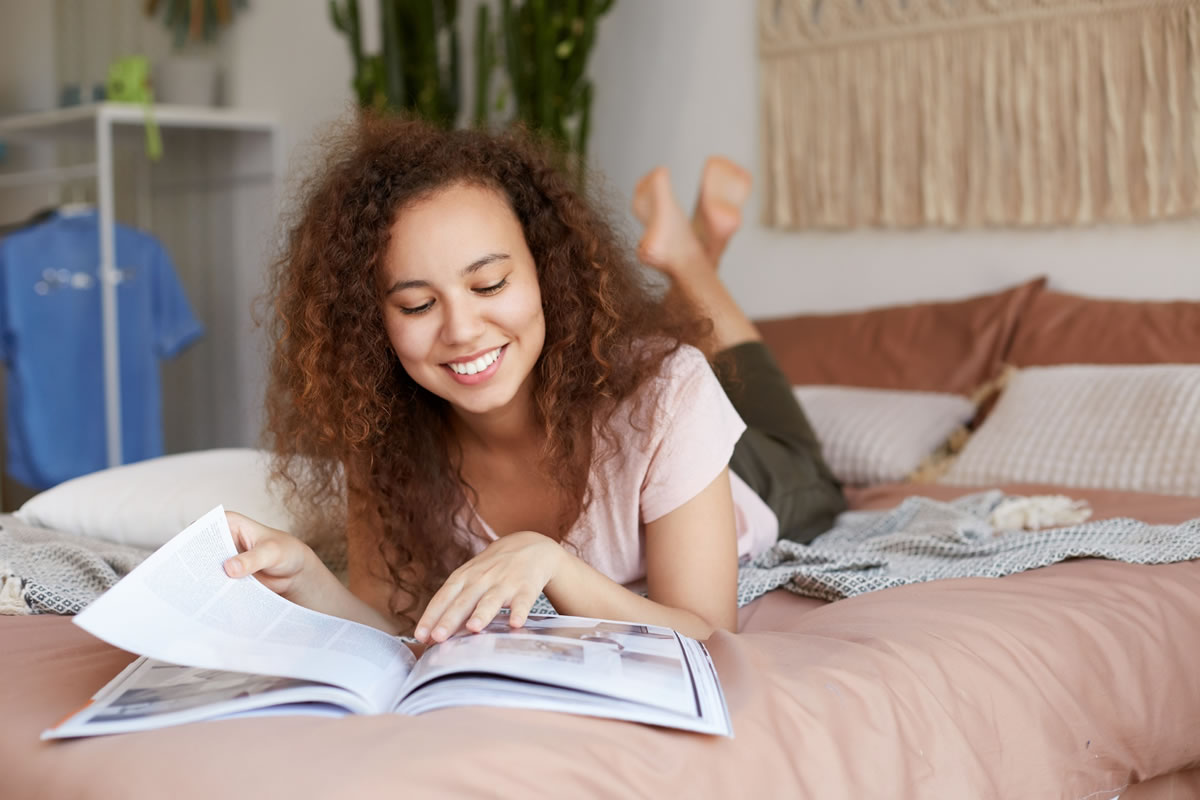 If you spend hours watching home interior shows on television or the internet and cannot wait until the next issue of your favorite home interior magazine comes out, then it is time to put what you have been learning into action at The Lofts at Wildlight, Our apartments in Yulee, FL are the perfect place to create award-winning designs.
Consider the Space
Most of the spacious bedrooms at the Lofts at Wildlight are almost squares. Therefore, consider using curves to make them look less square as it will help open up the space. Consider objects that have circles, ovals, arcs, bows, ellipses, half-moons and even helixes when choosing small items to decorate your bedroom. You may even want to put down a soft circle rug that is just slightly bigger than your bed.
Lighten in Up
When you have lots of different lighting options, it is easier to set the mood in your bedroom. Choose lights that forces light up as it will spread across the entire bedroom. Think about the personal style that you want to create in your bedroom, such as modern, contemporary or industrial. Your bedroom lamps are a great place to add a surprising touch, but you should make sure that you choose one that you adore.
Create a Focus Wall
Your bedroom is the perfect place to create a focus wall. There are lots of removable wallpaper and removable wall decals that are perfect for the bedroom. Putting a quilt or grouping artwork together is an outstanding way to decorate a wall in your bedroom.
Draw the Eyes Up
Your room can look small if you keep everything at eye level or below, so make sure to add features that will naturally draw the eye up. Hang a piece of art close to the ceiling and one close to the floor. Then, fill in the space in between. Adding removable crown molding in a surprising color. Hang light globes in a row with each one just a little shorter than the one before it on both sides of your bed.
Layer Your Bedding
One of the tricks that every designer uses to create a beautiful bed is to layer it. Your bed frame can set the mood for your room, so if you can splurge on only one item, then make sure that it is the frame. Add luxurious sheets with high thread counts because they will last longer. You need European, regular and throw pillows on your bed. Use bedding that incorporates other colors in the room.
The final key to designing your bedrooms is to let your personality sign. It is your space, so make sure that it is one that you want to spend time regularly. Come see us at Lofts at Wildlight as you will fall in love with the possibilities of living in our luxurious apartments in Yulee, FL.