Apartment Closet Decluttering 101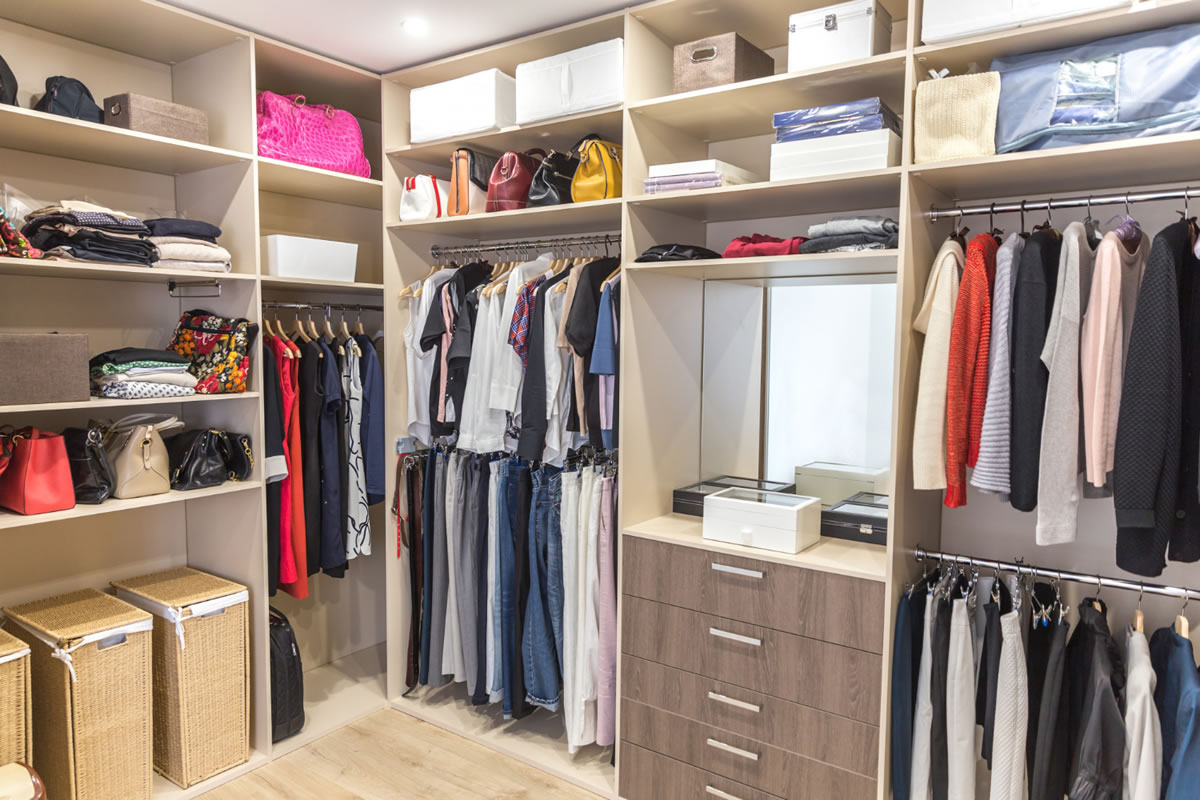 Are you tired of going through all the clothes you no longer wear? Does it seem like you can never find anything in your closet? When you live in our apartments for rent in Yulee, FL, you will have access to spacious closets and many storage solutions. This may mean that you acquire more belongings than you need. These are a few tips to declutter your closet when you feel overwhelmed with all your stuff.
Go Through Your Clothes
One of the first steps to decluttering your closet is to remove any clothes you no longer wear. If you have a shirt or dress that have been sitting around for years, now is the best time to get rid of it. Place clothes in different piles to denote whether they are still worn, no longer worn, no longer bringing you joy, or something a friend may enjoy more than you.
Throw Away Ruined or Stained Clothing
Do you notice that some of your clothes have permanent stains or holes in them? Now is the best time to throw them away. If you notice that your clothes are ruined, you will want to throw them away. These items should not be given to donation centers, charities, or even friends. The only way to repurpose these clothing items is to make them into rags to use when cleaning your home.
Donate Gently Used Items
If you have a pile of gently used items that you are no longer interested in, you will want to donate them. Many local charities, donation centers, churches, or schools are great places to donate gently used clothes to those in need.
Use the Right Storage Options
Are you struggling to fit all your clothes and essentials inside your apartment closet? To maximize your space, invest in the right storage solutions that can provide you with extra shelving options, more hanging space, and space-saving containers. From airtight space-saving bags to laundry hampers to shelving units, these elements can help increase the functionality of your space. By using the right storage organizers, you can increase the amount of usable space inside your closet.
Don't Hoard
Even though you may only clean out your closet once in a blue moon, you should still avoid any impulse purchases or overbuying. This will prevent a buildup of extra clutter that you may not actually need, and it can prevent any hoarding from causing piles of clothes throughout the rest of your apartment.
These are a few tips to help you declutter your apartment when you are feeling overwhelmed with too much stuff. Living in our apartments for rent in Yulee, FL will give you space and storage for all your things. Contact us to hear about our available apartments and schedule your tour today.