4 Dusting Tips to Help You Maintain A Clean, Healthy Apartment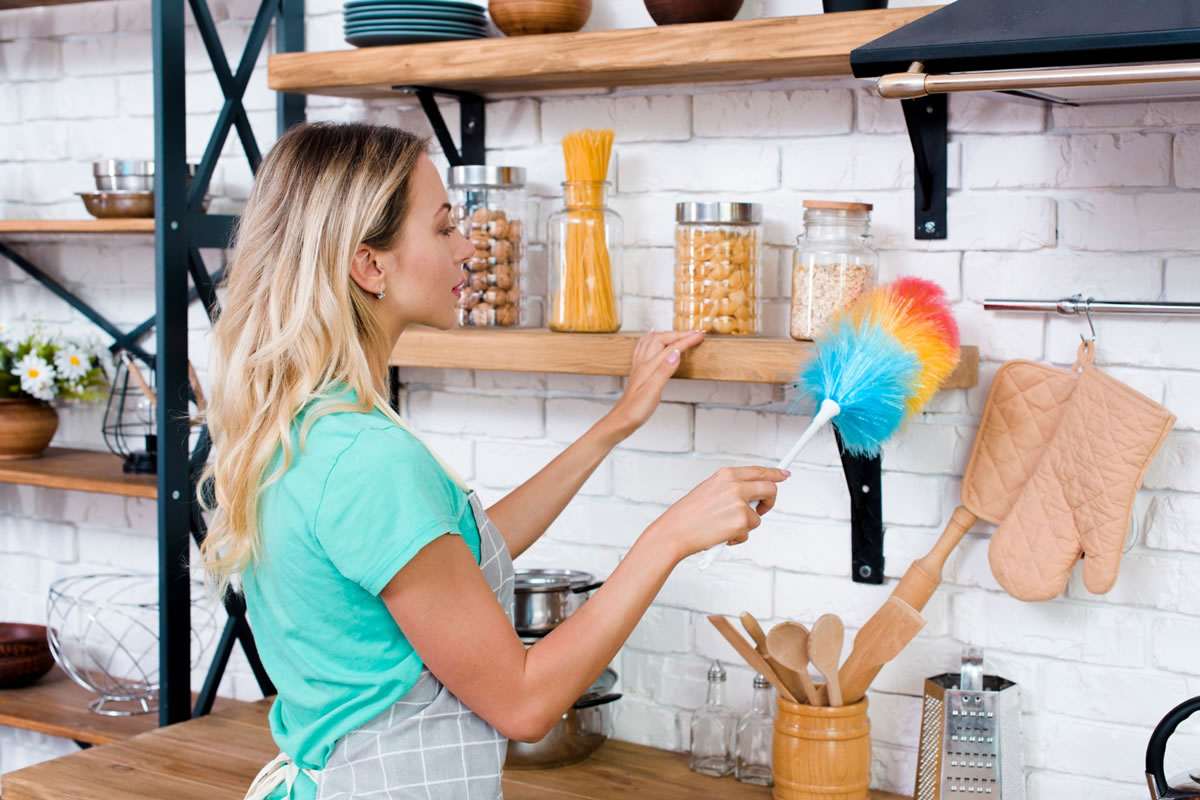 Now that you have moved into one of the apartments for rent in Yulee, FL, start things off right by maintaining a clean home on a consistent basis.
Dusting your house may appear simple, but it might not be done effectively if you don't follow the right procedure. There is always in almost every situation a right way to do things and certainly a wrong way. If dusted the wrong way, you could wind up having to dust all over again. There is always a way to work smarter not harder.
Here are four easy tips for dusting the right way...
DUSTING YOUR WALLS
Do you really need to dust your walls? The answer is YES! Dusting your walls should be done occasionally to get rid of spider webs or any other unwanted particles that tend to linger forever. One of the right approaches to wall dusting is the use of a microfiber cloth and wrap it around a flathead mop. Spray a light mist of water on your mop and start from the top and work your way back and forth from one end of the wall to the other end until you work your way to the bottom.
START FROM THE TOP AND WORK YOU WAY DOWN
If you start dusting things on the ground like end tables, picture frames or anything else near the floor without dusting anything higher first, you can be sure you will be dusting again in 15 minutes.
Dust falls like snow and is always best to start from the top first. Ceiling fans, fire place mantels, crown molding, tops of the windows and on top of any entertainment centers or china cabinets for example. It is necessary to use a damp cloth to collect dust better and to avoid dust from flying around. Work your way down to pictures or any wall hangings. Now to the bottom by dusting end tables, nick knacks, other tables, window seals, pottery and other items on the floor.
DELICATE ITEMS AND ANTIQUES
These are items that need to be cleaned and dusted with care. Examples of delicate items are antique furniture pieces with detailed carved wood designs, silk flowers, small trinkets and many other hard to clean items. The best way to clean these items is to take a small paint brush, mist it lightly with water then brush around all the small hard to reach areas.
CLEAN YOUR AIR DUCTS AND REPLACE AIR FILTERS
Your air ducts should be cleaned on a regular basis. Once year is highly recommended. Air filters should always be replaced once a month and could easily be every 3 months if you buy the extended filters. These two procedures slows down dust accumulation and keeps your dusting duties down to a minimum.
By following these four easy steps on a weekly basis, your rented apartment in Yulee, FL will be sure to always look as new as when you first moved in.